I love finding cute stuff on Amazon. Seriously, I'm obsessed. Especially with the growing number of cute Disney Frozen dresses that keep cropping up on the site.
So today, I want to share a few of my favorite Frozen dress finds on Amazon right now.  If you happen to be looking for a Frozen party dress, costume or gown fit for a little princess, then you may just love these picks too.
The Prettiest Disney Frozen Dresses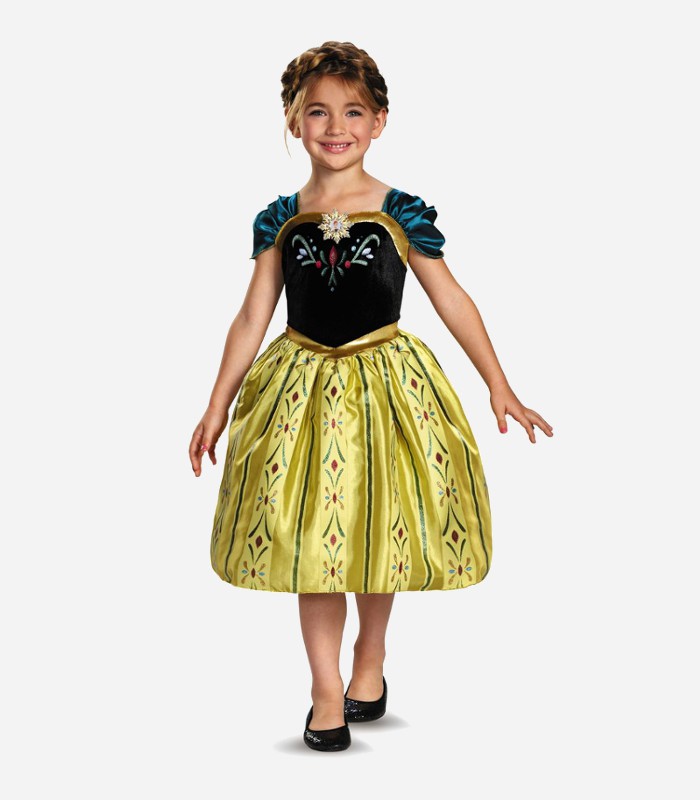 Anna Coronation Gown: What I like about this dress is the simplicity of the design. That said, I can so imagine my niece wanting to dress this up with a crown and some sort of wand. A great Frozen dress for parties or playing dress up in.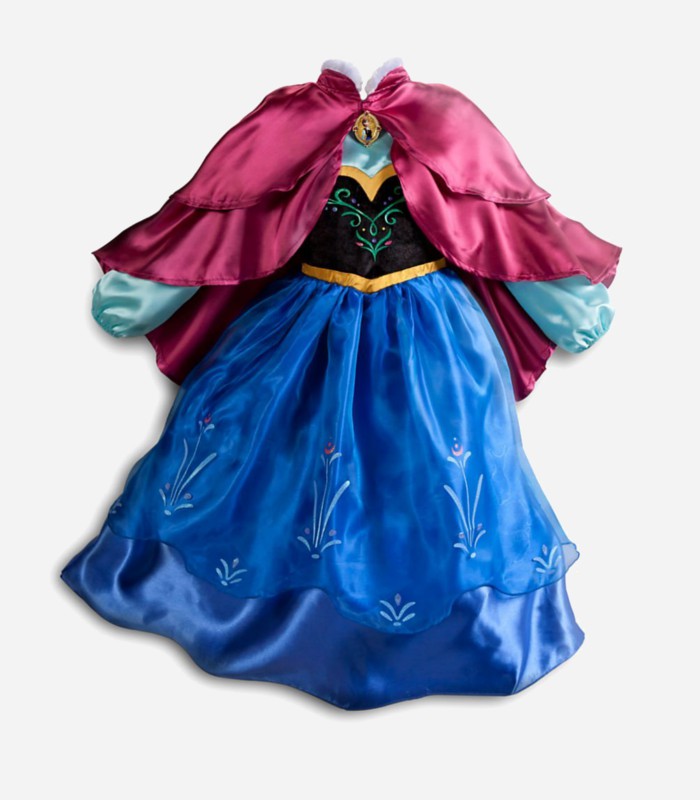 Princess Anna Disney Frozen Dress: This vibrant Frozen Anna dress caught my eye straight out of the gate.  Authentic Disney Frozen look? Check. Gorgeous satin and organza full bodied skirt? Check. Matching cape that also happens to be detachable? Check.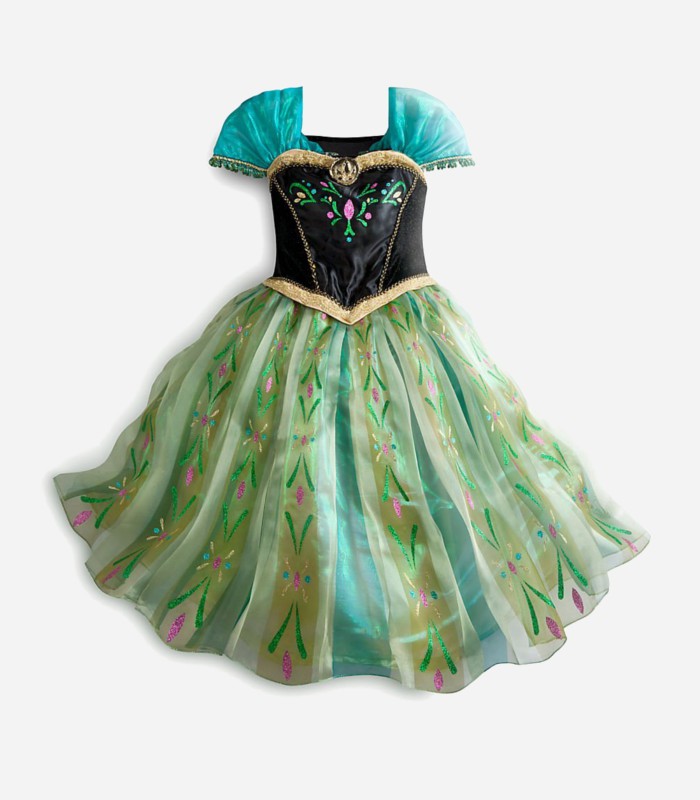 Princess Anna Deluxe Coronation Gown: Chiffon. Satin. Tulle. Stunning! The colors and the glittery embellishments on this dress just work so beautifully. And the best bit, is that the dress has great twirl-ability.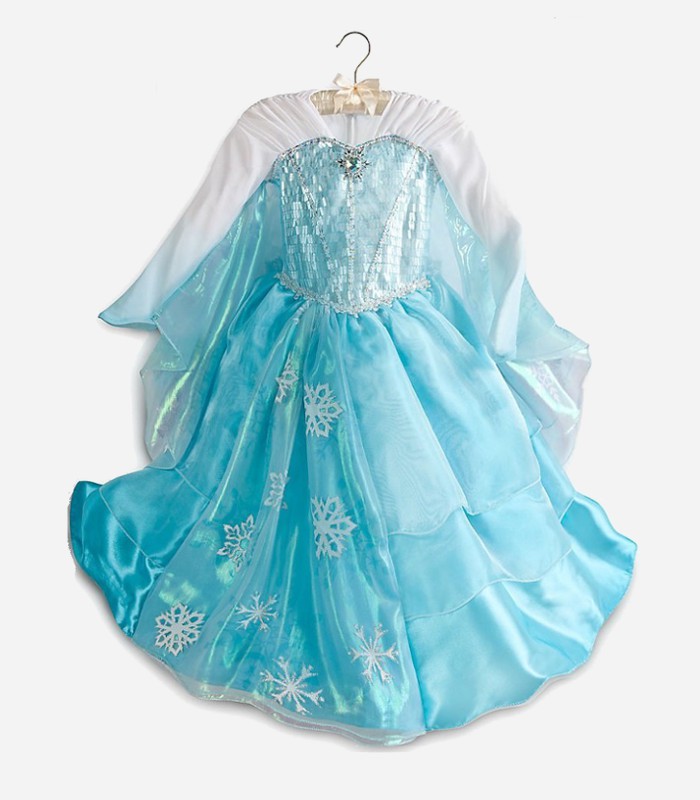 Deluxe Elsa Costume: The tiny icicle detailing on the bodice and dazzling snowflake shaped brooch, really add to the sparkle to this Elsa dress. Love the icy blue color too.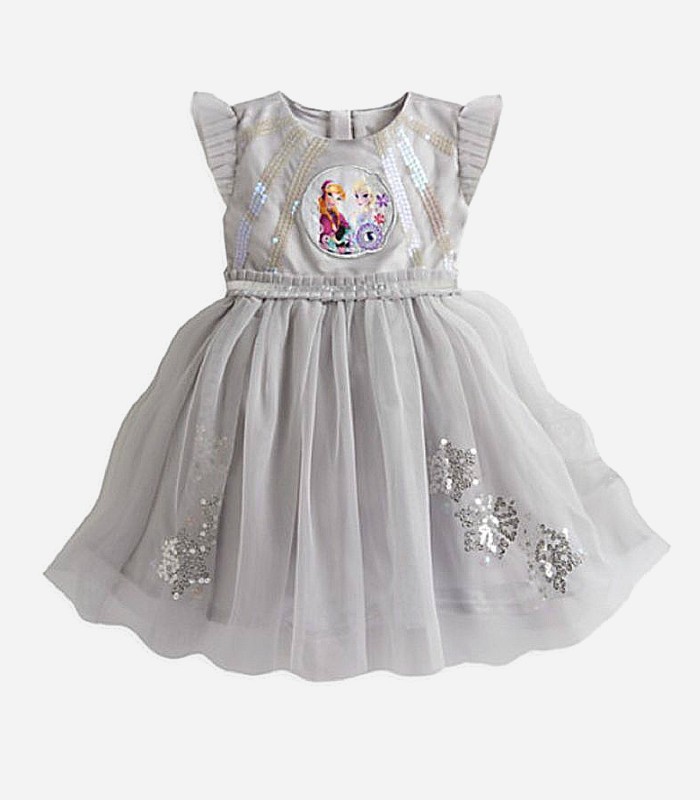 Anna and Elsa Deluxe Frozen Party Dress: If you're looking for something which is less costume and more party dress, this next pick is for you. This little frock is one of the newest Disney Frozen dresses I found on Amazon and I think it's real pretty. The skirt is made up of organza and tulle, to give it that full skirted look. And did you check out the little ruffled sleeves? Totally adorable from collar to hem.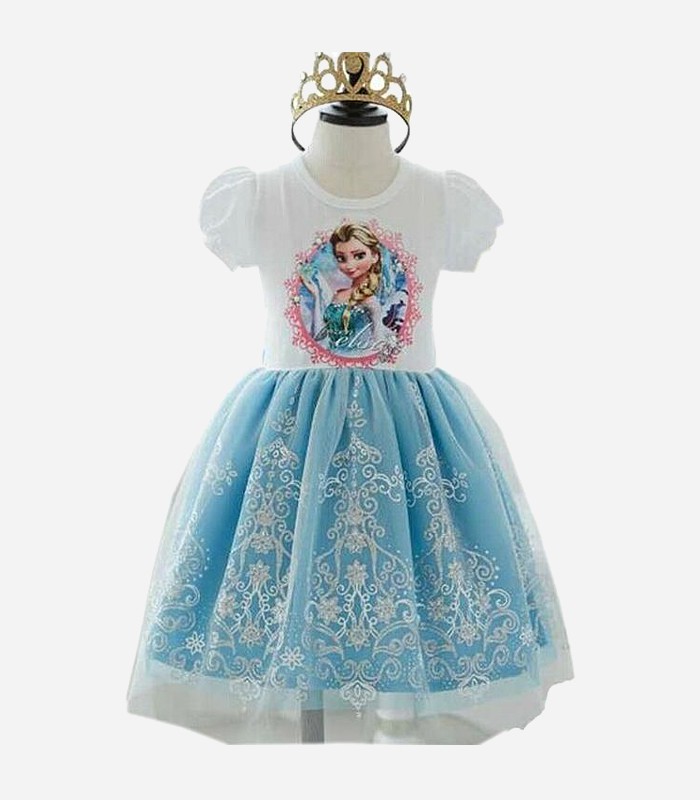 Disney Frozen Princess Dress: And my final pick is this cute Frozen inspired dress by TeenLoveMe. It's a cotton/polyester blended one piece that has a tulle underlay. Alas, as far as I can see, this dress is only available on the UK Amazon site, for now (out of stock).
So what do you think about these Disney Frozen dresses? Totally gorgeous right? Do you have a favorite? Shout it out in the comments down below.