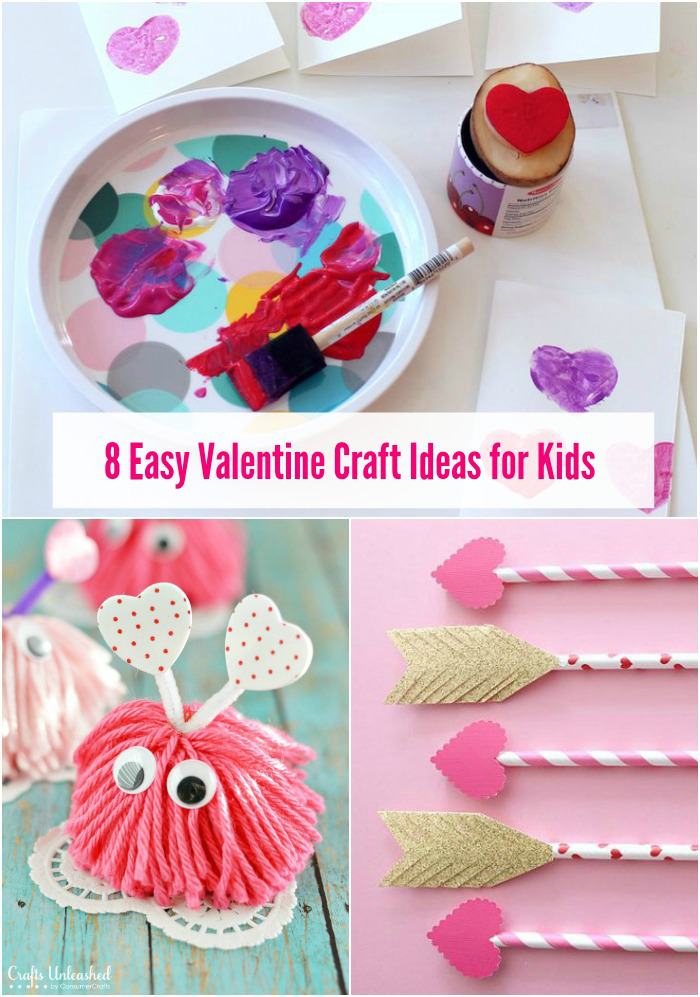 Stuck for fun, creative craft ideas for your little munchkins this Valentines? Don't be, because the Internet is your oyster when it comes to Valentine craft ideas.
And just to make it even easier to pick out a few ideas that are fun (and simple to make), here's a roundup of a 8 heart warming crafts that caught my eye this week.
Valentine Craft Ideas for Kids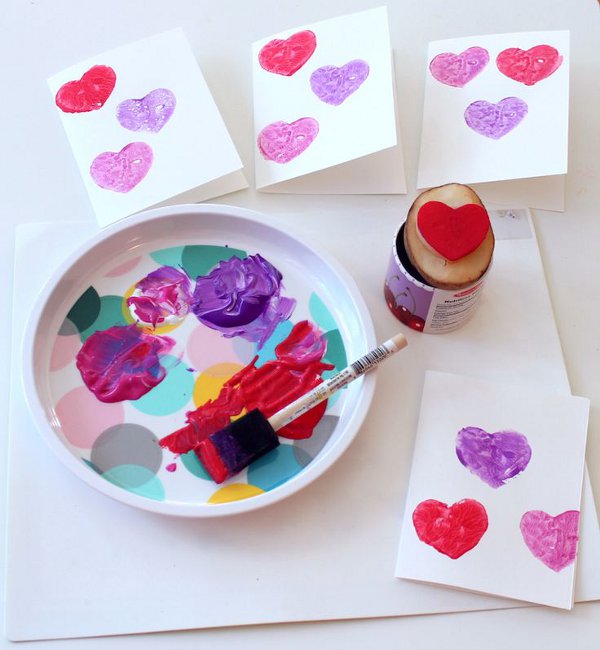 1. Potato Stamped Valentines: Nothing beats a handmade Valentines card from the kiddos. The fact that they'll get to make their own stamps from potatoes, makes this craft even more enjoyable. Head over to Leigh Laurel Studios for an easy step by step.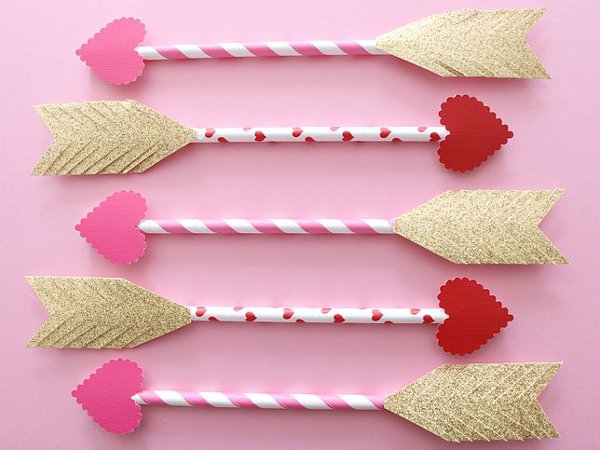 2. Cupid's Bow Arrows: Don't these pretty little arrows get you straight in the heart? They're unbelievable easy to make too. Just follow the tutorial over at Whitehouse Crafts.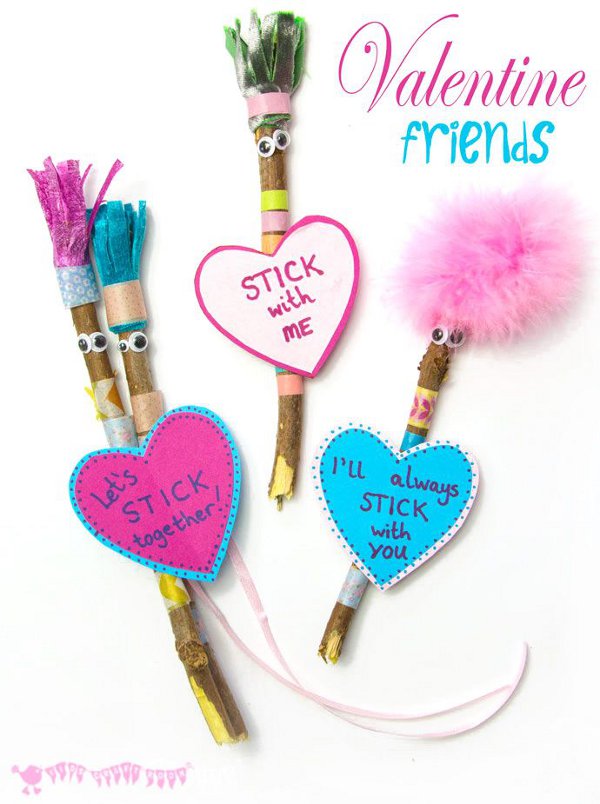 3. Valentine Friends Stick Figures: Transform ordinary sticks and twigs into adorable keepsakes for your little ones. The Kids Craft Room shows you how to do it in 6 easy steps.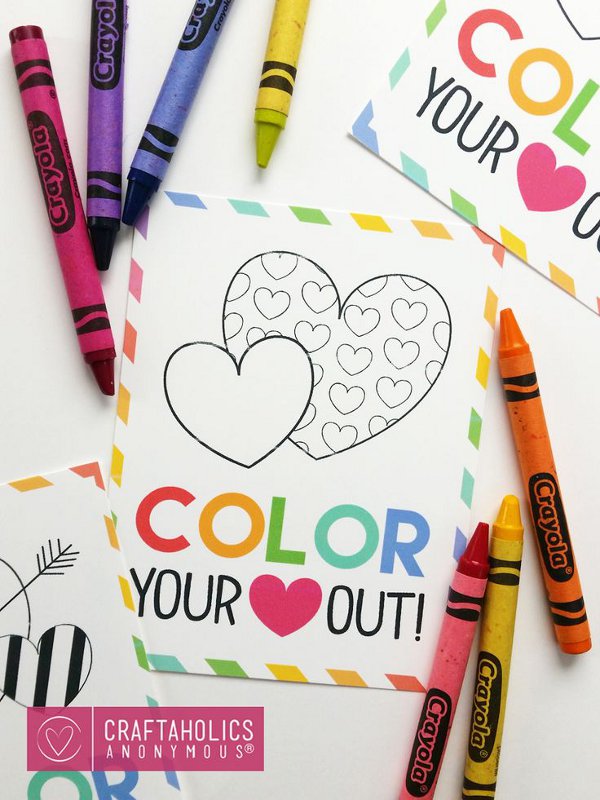 4. Valentines Coloring Printable: If you don't feel like cutting up pieces of paper or gluing, there's always the humble Valentines printable. You can grab this one from Craftaholics Anonymous.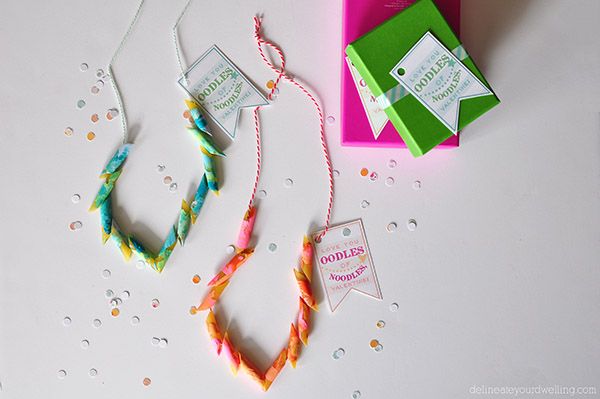 5. Valentines Craft Pasta Necklace: Pasta is yummy, but it's even yummier when fashioned into a cute necklace for a Valentine. Find the tutorial  for this accessory over at Delineate Your Dwelling.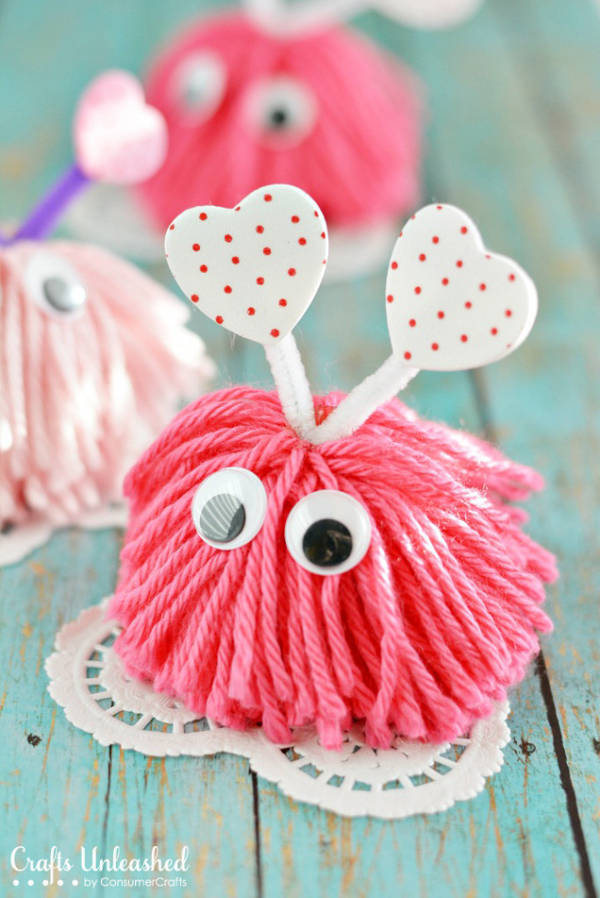 6. Valentine Pom Pom Monster: Long woolly coat, funny googly eyes and heart shaped antennas. What's not to love about this Valentines craft? Get the tutorial at Crafts Unleashed.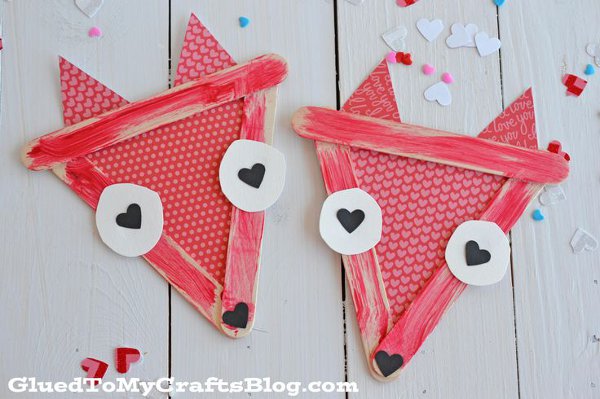 7. Popsicle Stick Valentine Foxes: Try crafting a family of Valentine foxes from popsicle sticks. Glued to My Crafts have an easy to follow step by step.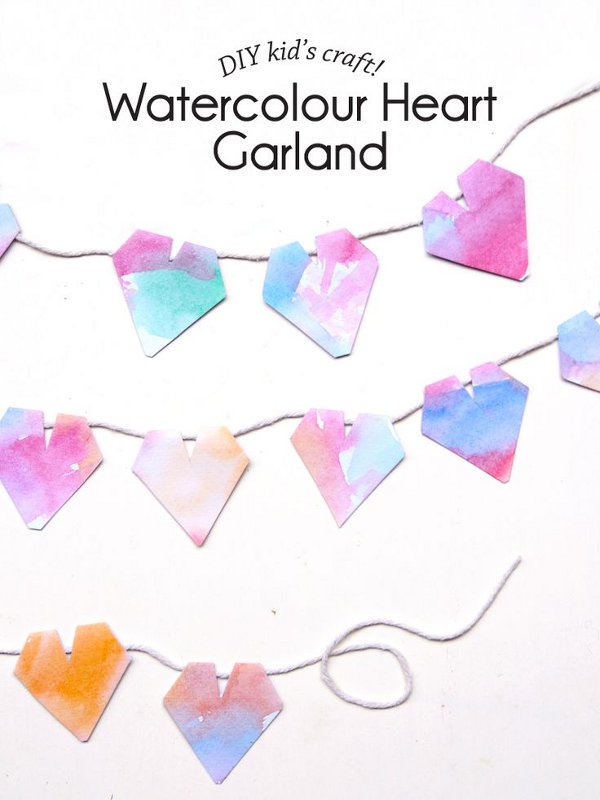 8. Watercolor Heart Garland: As far as simple DIYs go, you can do no wrong with a good watercolor craft. Especially when you can turn the kiddos artwork into a decorative Valentines Garland. Just like Paper & Pin have done with this tutorial.