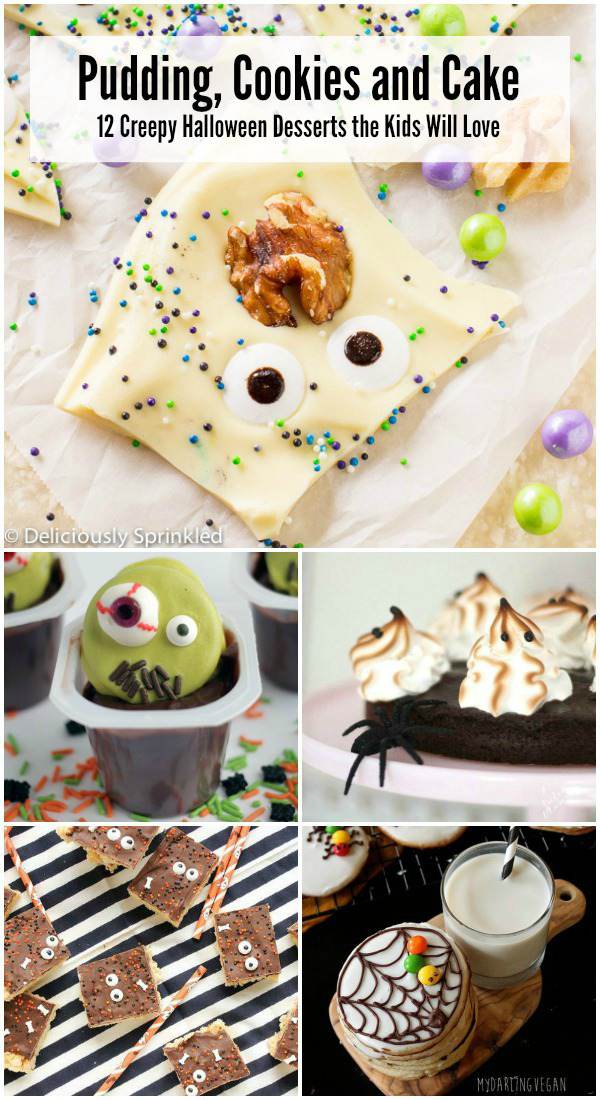 Halloween. Really, it's just one big excuse to get dressed up in a playful costume and gorge oneself silly on irresistible treats and gooey desserts.
Everyone knows that the best Halloween desserts are the ones that resemble something creepy. Kids especially get a kick out of eating cakes or cookies that take the form of a sinister spider or ghoulish ghost. So why not put your culinary skills to the test this Halloween and try creeping out the littles with one (or more) of these tasty, yet spooky Halloween dessert recipes.
Creepy Halloween Desserts for Kids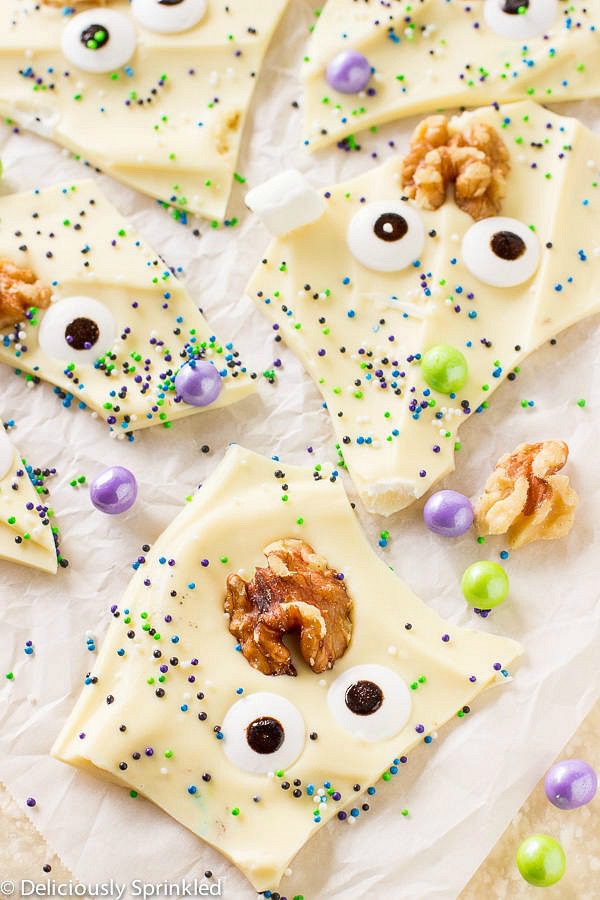 1.  Monster Brain Bark (via Deliciously Sprinkled): Love the clever way they've used a walnut as a brain.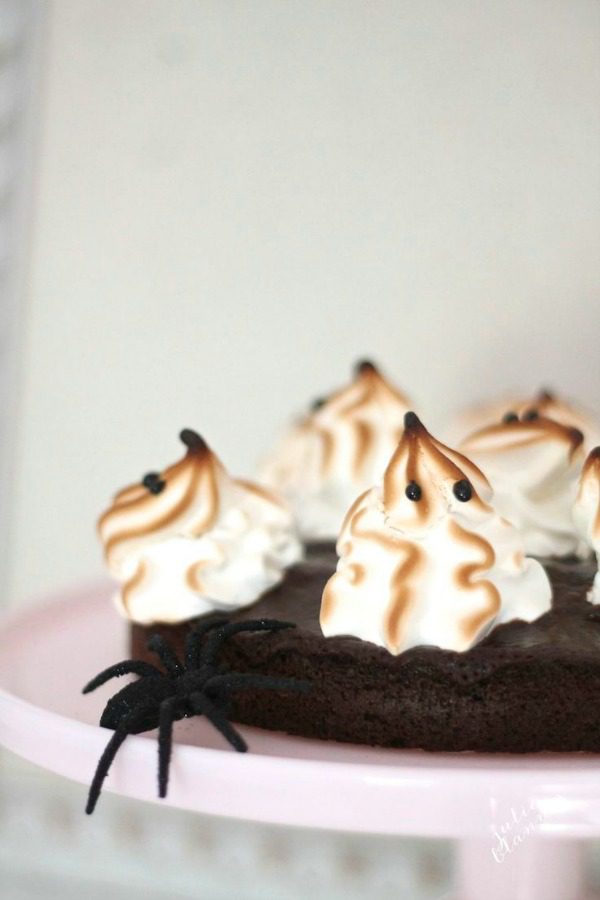 2.  Halloween Dessert Ghosts (via Julie Blanner): Total. Chocolate. Indulgence. You might want to save this dessert until after the kids go to bed. Just saying.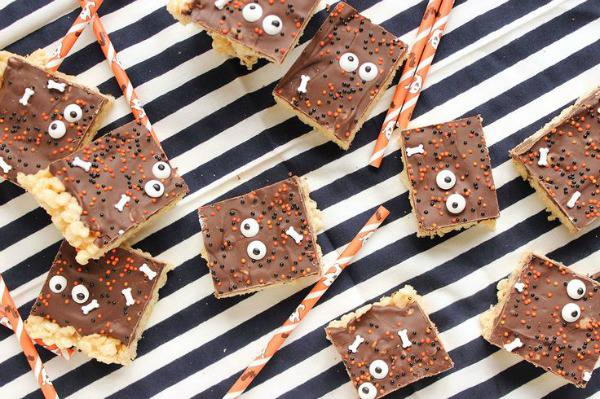 3.  Chocolate Covered Rice Krispie Peeps (via The Suburban Soapbox): Googly eyes are so freakingly creepy. Except when found on sweet treats like these.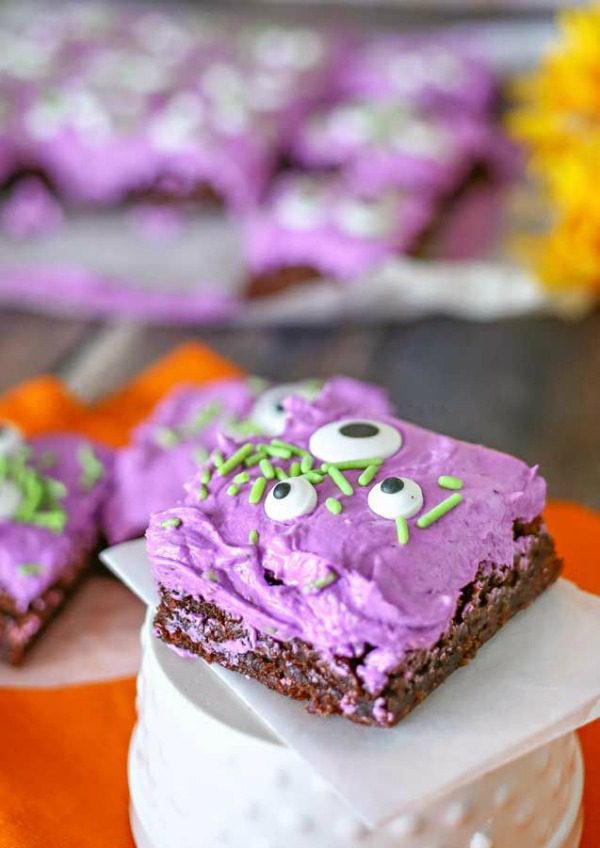 4. Monster Brownies (via Kleinworth and Co): More googly eyes and lashings of frosting.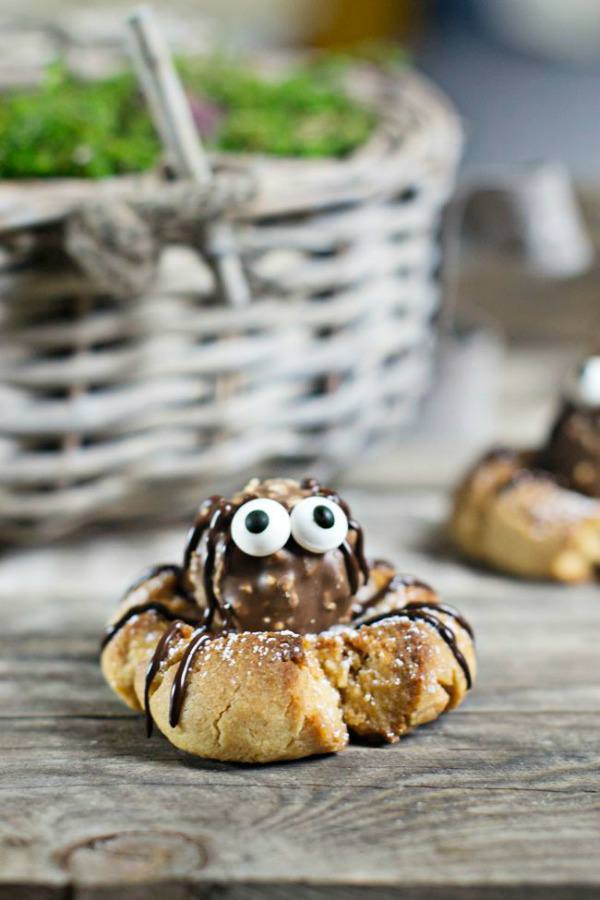 5. Halloween Spider Cookie (via Cocinando con Catman in Spanish): A very tasty morsel with a sweet surprise.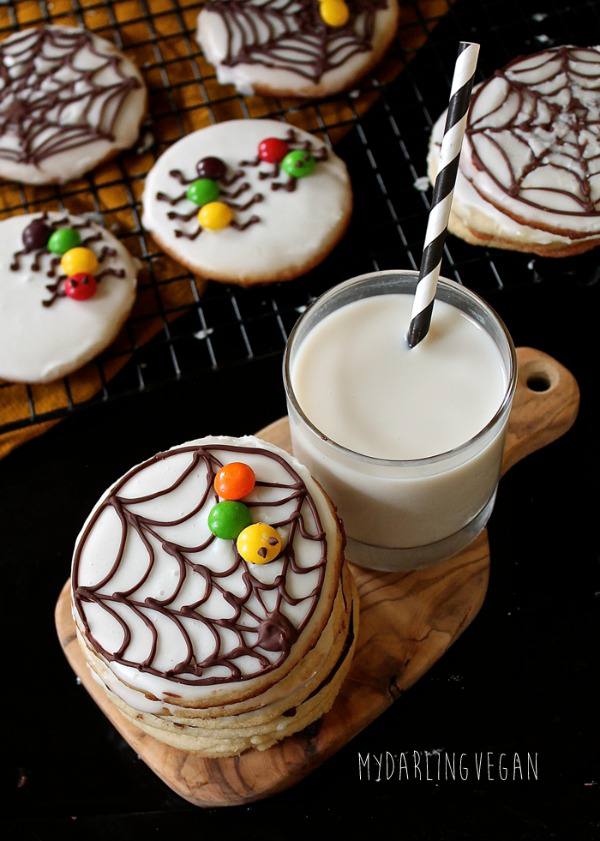 6. Creepy Crawly Sugar Cookies (via My Darling Vegan): Need a good vegan sugar cookie recipe for Halloween? Got you on this.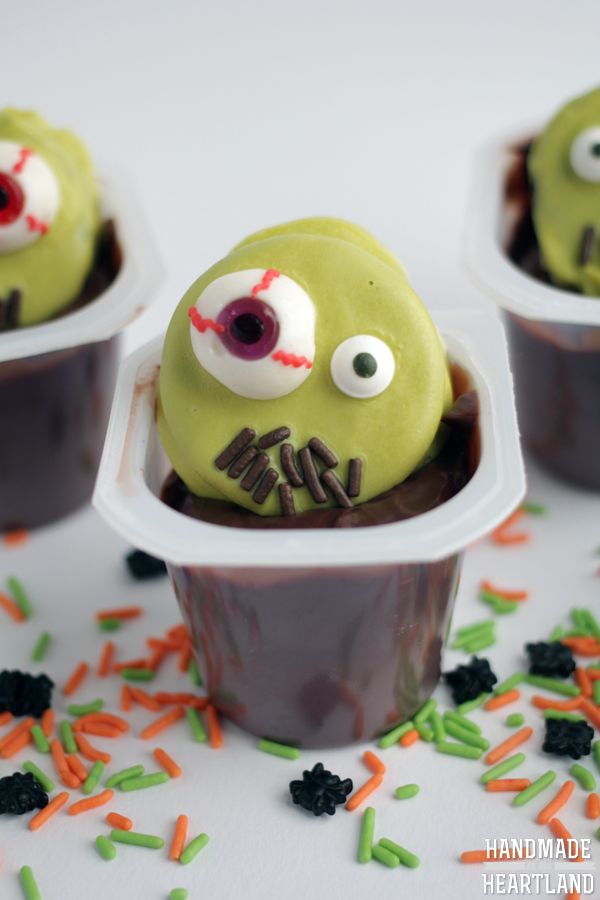 7.  Zombie Halloween Pudding Cups (via Handmade Heartland): A really simple recipe for making pudding more Halloween-y.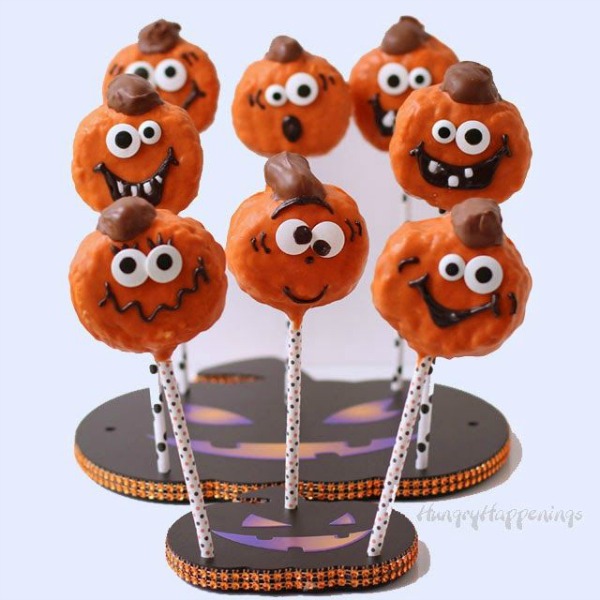 8. Pumpkin Spice Jack O Lantern Treats (via Hungry Happenings): Great facial expressions on these pumpkin treats. Yummy, creepy and cute all at the same time.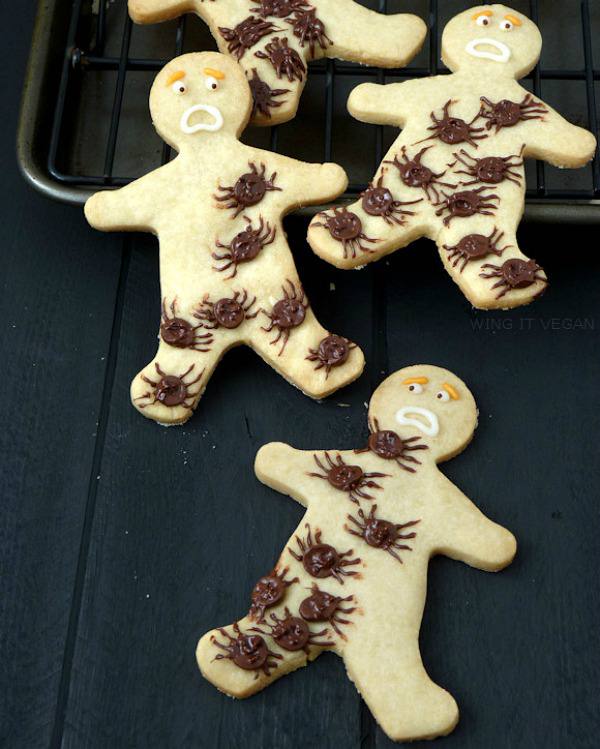 9. Arachnophobia Cookies (via Wing it Vegan): Eeek!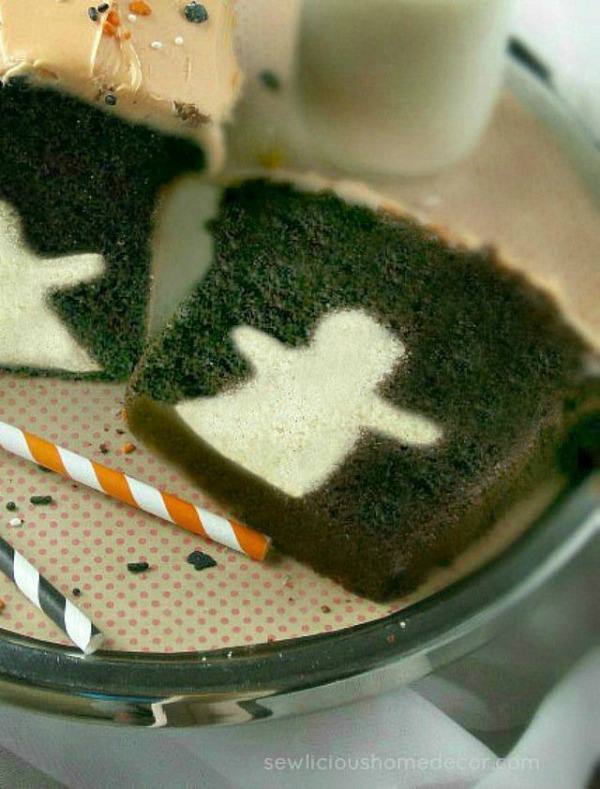 10. Chocolate Ghost Cake (via Sewlicious Home Decor): A little bit eerie, but deliciously good cake for Halloween.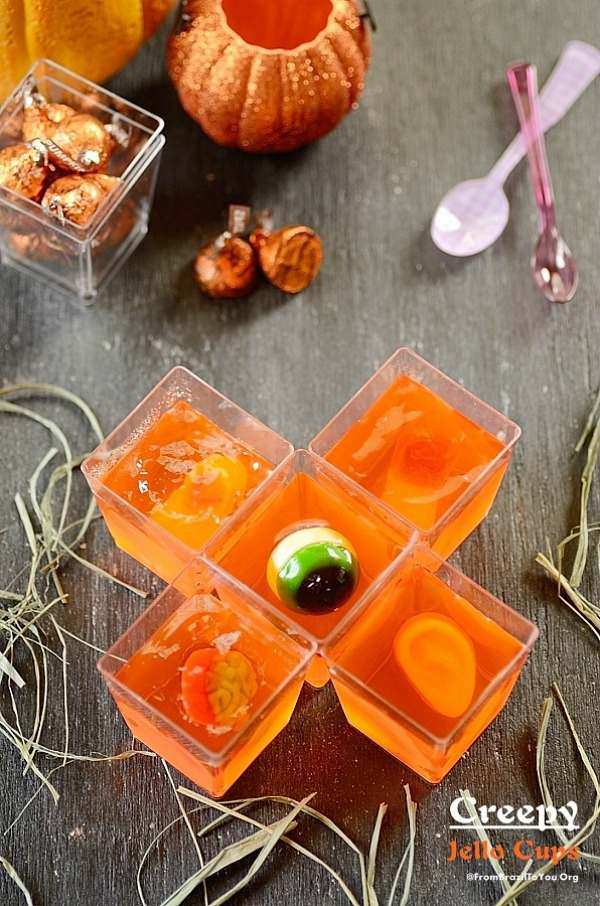 11. Creepy Jello Cups (via From Brazil to You): Want minimal cooking time to hatch out a creepy dessert? This is for you. With jellied brains, eyeballs and other gruesome body parts, you just know this is going to be a hit with the kids.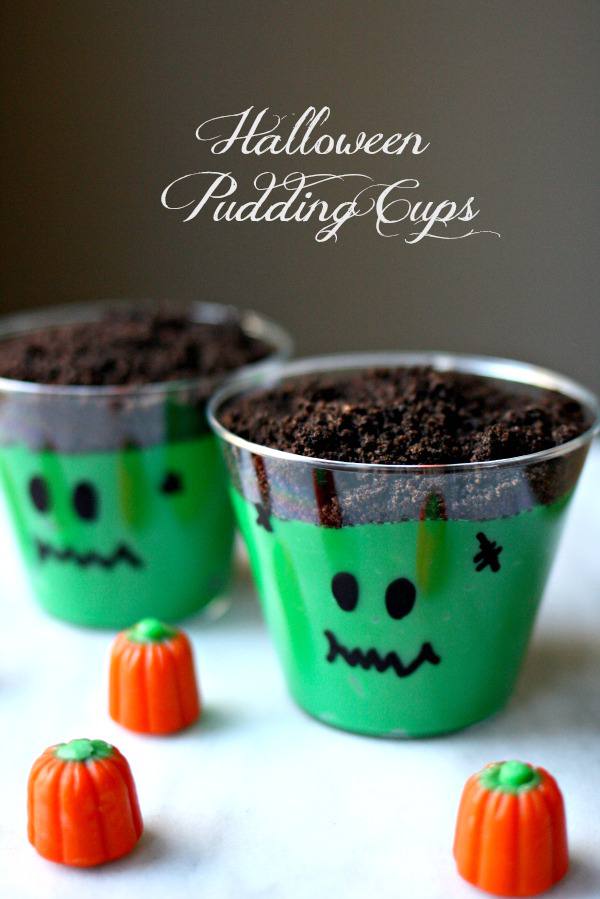 12. Easy Pudding Cups (via Simply Happenstance): Turn chocolate cookies into something a little more fiendish. Mwahaha!
Gotta love these creepy Halloween desserts. Know of any other bewitching dessert ideas? Feel free to share them.