I've been at it again, routing around for gift ideas for the little ones and I couldn't help but notice some delightful looking craft kits for kids.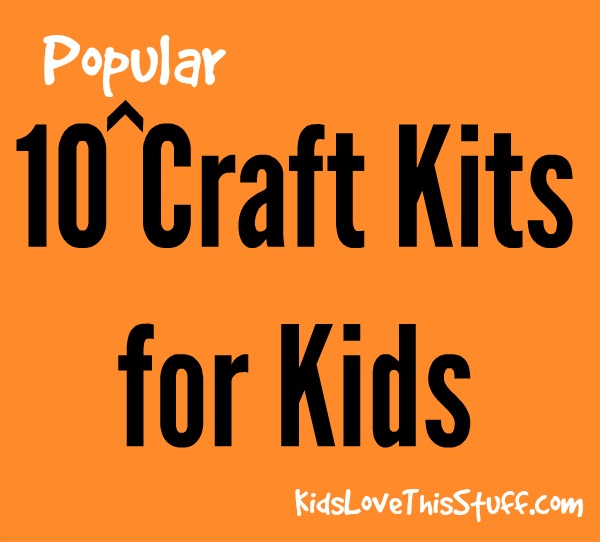 They're so pretty. And popular too. I just had to share them.
Looking for a crafty gift idea for your child, nephew, niece, grandchild… some other little one? Well I've got 10 of them right here.
Enjoy 🙂
#1 DIY Duct Tape Fashion by ALEX Toys

Duct tape. Seriously? You really can create anything out of anything. Love the colors, even though they're a little on the girlie side.
I know a certain Miss who'd be all over those sneakers in the picture below, but the other duct tape crafts look pretty fly too.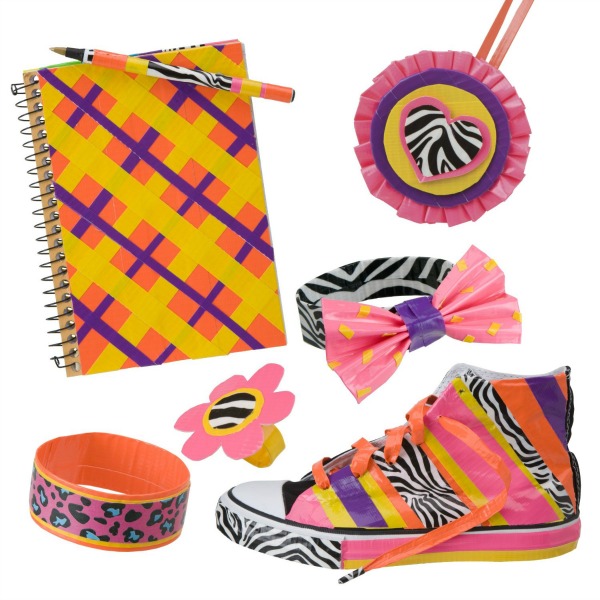 #2 Rainbow Loom Craft Kits for Kids

This rubber band craft has been one of the best craft kits for kids (or should I say 'best selling kits') on Amazon for a while now.
Rainbow Loom is just the thing to keep the kids entertained as they weave colorful friendship bracelets and rings using a plastic loom.
There are instructions in the box to make simple creations, but  a quick search of YouTube will uncover a whole 'nother level of bracelet making.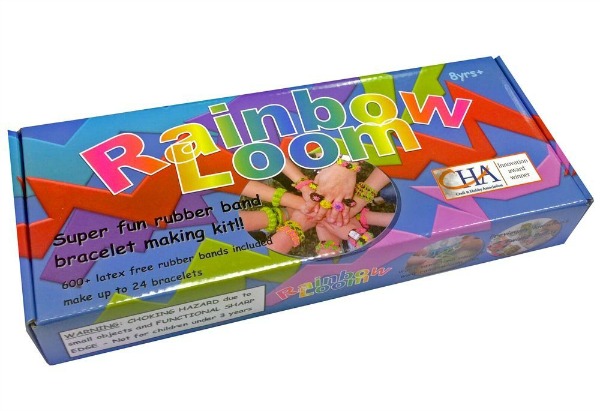 #3 Hand-woven Paste Cartoon Handmade Craft Kits by Olina
There are 9 different crafts in this fun craft set.
Each one producing a totally adorable creation; from a woven bag to pair of animal character slippers. Total cuteness!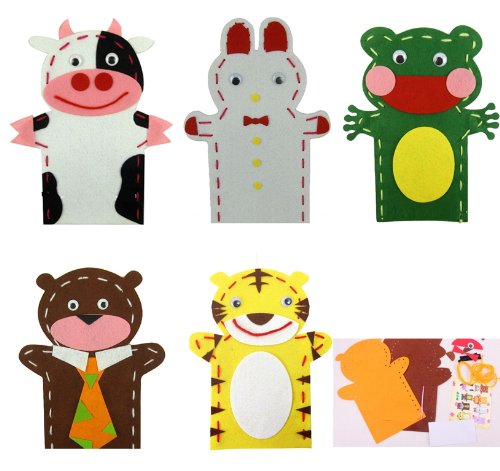 #4 Wood Paint Kit – Butterfly Wind Chimes by
Works of Ahh
The pieces in this wood craft set for kids come pre-carved, so all that remains is to add the finishing touches.
A lick of paint, add in some chimes, a few stickers here and there and some varnish. And bingo. Your child ends up with their own unique wind chime.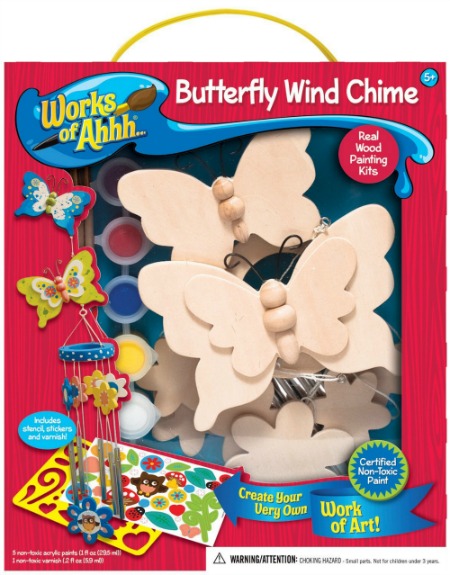 #5 My First Sewing Kit by ALEX Toys
Can you remember your first sewing kit as a child? I remember mine and it was nowhere near as cute as this. Or as well stocked!
Everything your child needs to learn the lifelong craft of stitching is right there in the box.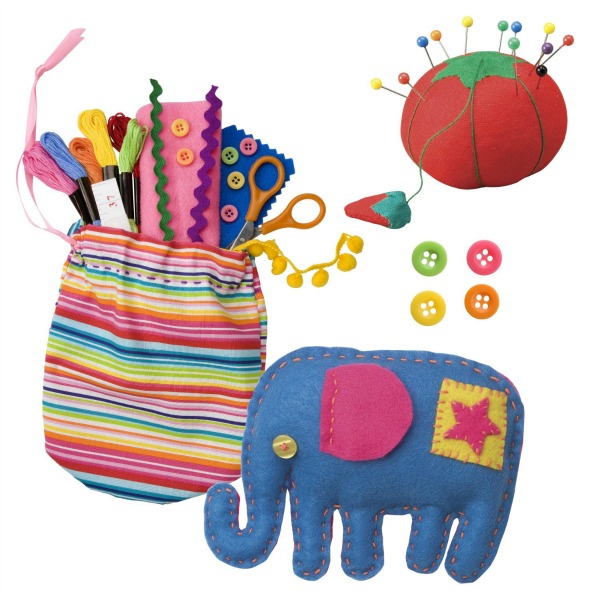 #6 It's My Life Scrapbook Kit by Creativity For Kids
With this craft kit, your kids get to treasure their most precious memories in a very special scrapbook designed by themselves.
It looks really simple, but it provides hours of fun.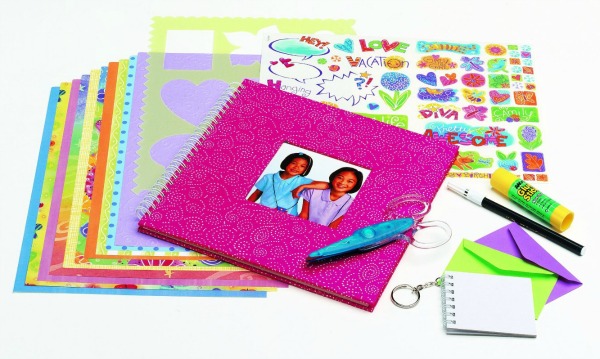 #7 Classic Wood Crafts by Creativity for Kids

With over 400 pieces of craft supply you'd better believe your child's imagination is going to get a good run for it's money.
The special Eco paint that comes with this kit is gentle on the kids as well as the environment too.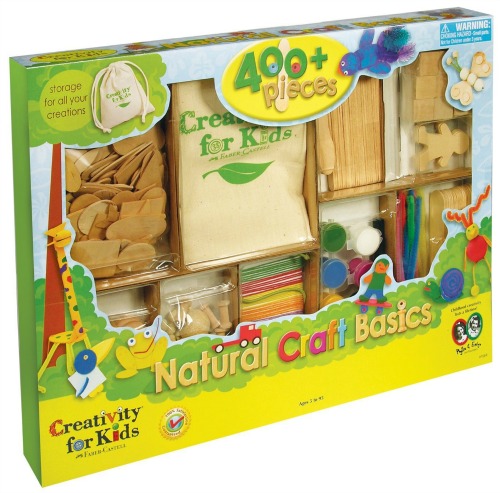 #8 Craft Eco Crafts by ALEX Toys 
Your kids will love the bright and cheerful resources contained in this craft set.
Not only that, the supplies they'll be using to make their creations are made from earth-friendly recycled materials. Another great crafting toy that puts the environment first.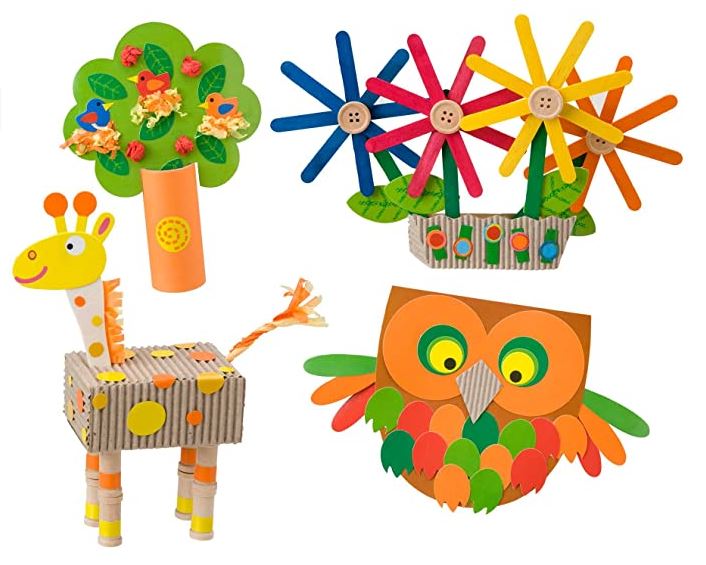 ALEX Toys Craft Eco kit available at Amazon.com
Check out latest price and special offers
#9 Pretty Cards by
Sticky Mosaics
This is like painting by numbers except instead of paint, a variety of craft materials are used to create the pretty mosaic-effect cards.
And as it's only just sticking things that are already pre-cut, there's barely any mess to clear up afterwards. Bonus!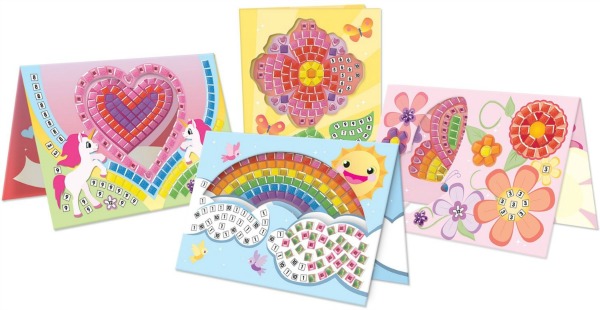 #10 DIY Wear! Arm Candy – Dylan's Candy Bar by ALEX Toys
This makes a good craft kit for a tween girl, although any girl from the age of 6 would get a kick out of designing their own bangles.
They'll love the fact that there are tons of different colored stickers and sparkly things to help them make something true unique.