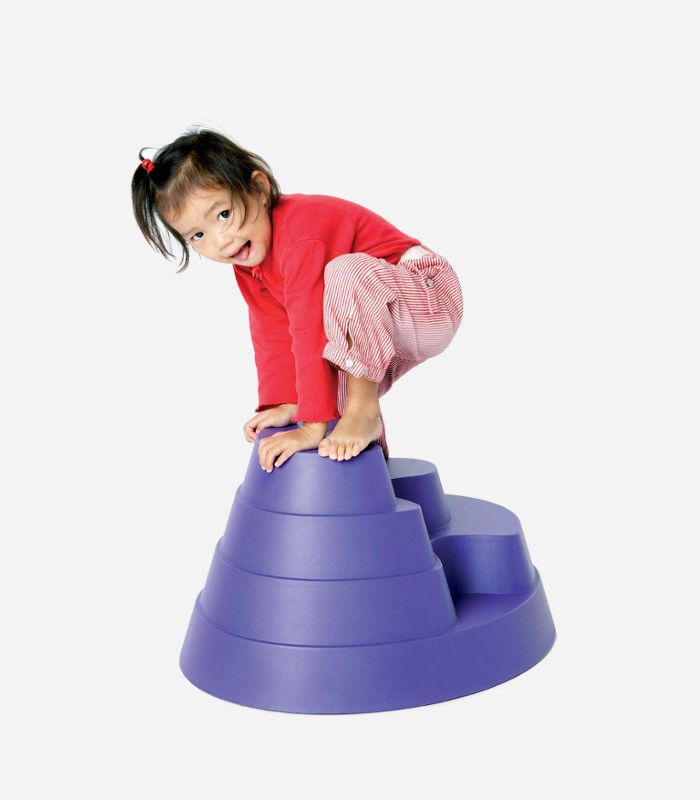 If you've spent any amount of time with a toddler who's just learned to stand unassisted, you'll know their next 'big thing' is to master the art of climbing. Toddlers love a challenge and will seek out new climbing opportunities with great gusto. Fun for them, but pretty darn scary for you. Especially when you find your fearless niece, nephew, godchild dangling precariously from the dresser. Or worse still, you catch them cat burgling the pantry. Gulp!
So what do you do when a little one hit's that stealth-like ninja climbing stage? Go seek out good climbing toys for toddlers. Toys that will encourage them to climb responsibly, fine tune their motor skills and physically wear the little monkey's out. Here are a few of my favorite finds for you.
Climbing Toys for Toddlers and Preschoolers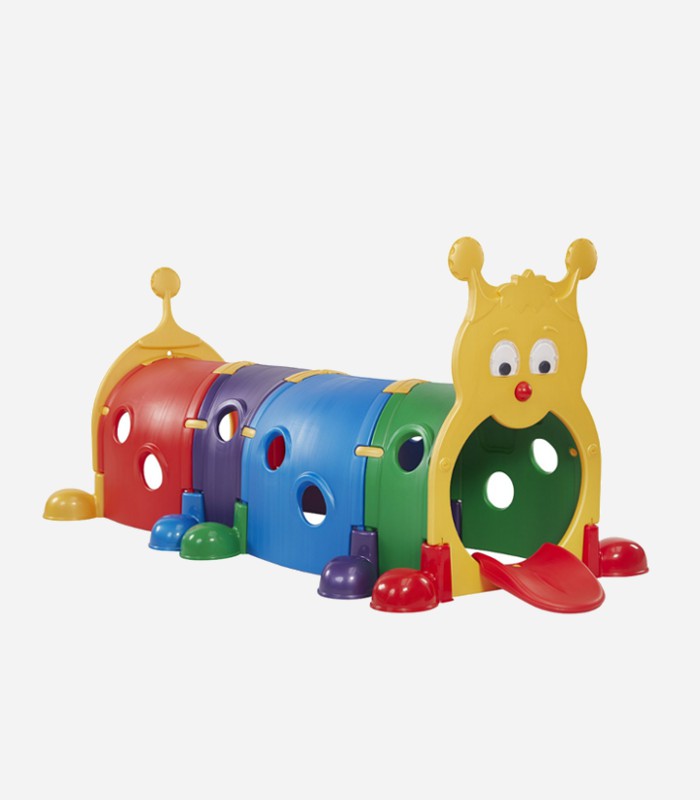 Climb-N-Crawl Caterpillar: This brightly colored caterpillar is a great activity toy for toddlers. They can climb on it, climb in it and over it, both indoors as well as out. Just the thing to keep your overactive munchkins preoccupied for a while. The big 'feet' keep this friendly caterpillar firmly in place, so it won't topple over, no matter how vigorous the little ones get.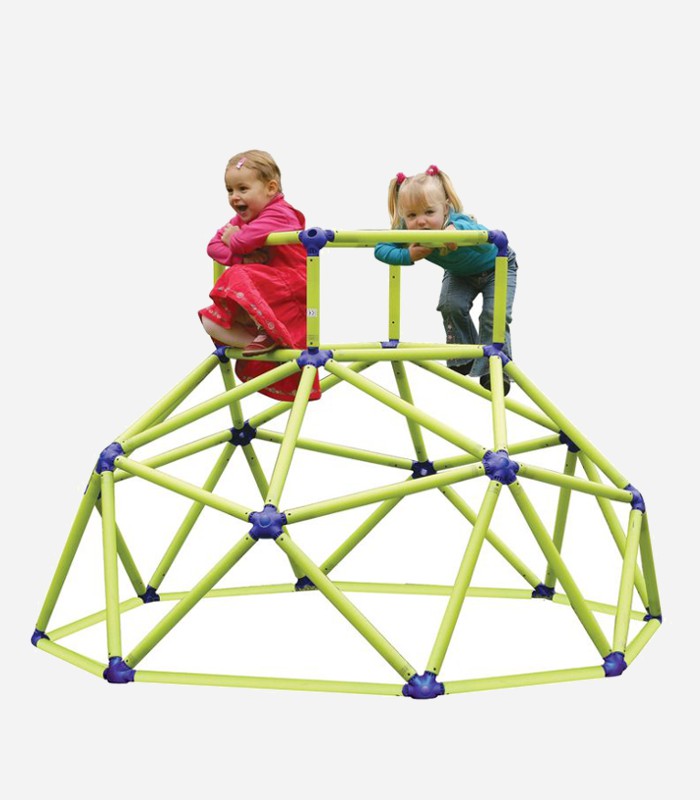 Monkey Bars Climbing Tower: Looking for something for the garden or kids playroom? This climbing frame that can be used both. The tower is made from strong plastic and is held in place by self locking springs, which is reassuring as your little spider monkeys will climb, play, swing and jump all over this thing in a heartbeat. Plus, it's portable. Take it on vacation. Especially to that yearly family gathering where you know the kids will whine about being bored.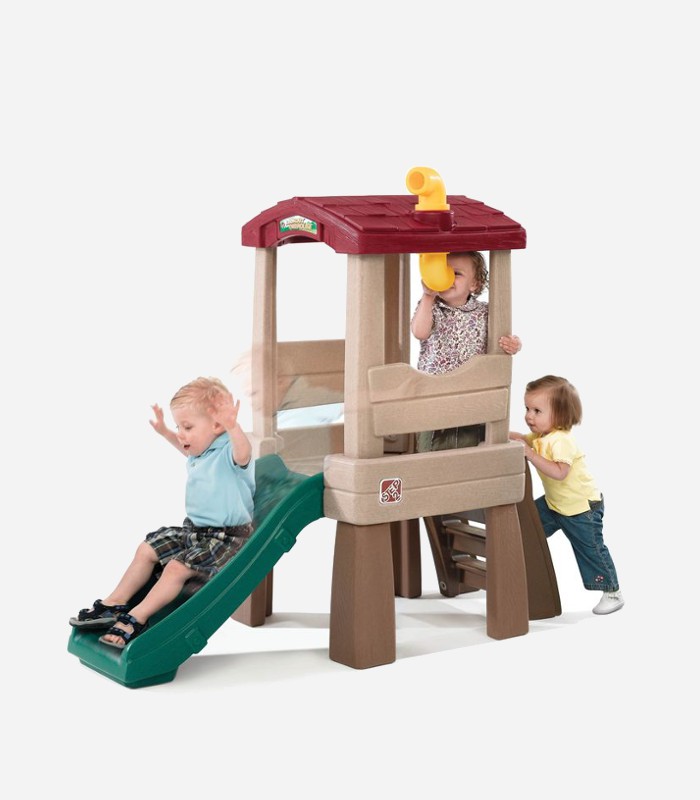 Lookout Toy Tree House: A tree house of some description is a given for toddlers and preschoolers who like to climb. This Step2 model has a slide (what kid doesn't love a slide?), a periscope and big chunky steps which are perfect for little feet. The periscope is fun for kids to 'spy' on their parents, giving the tree house an extra dimension for imaginative play.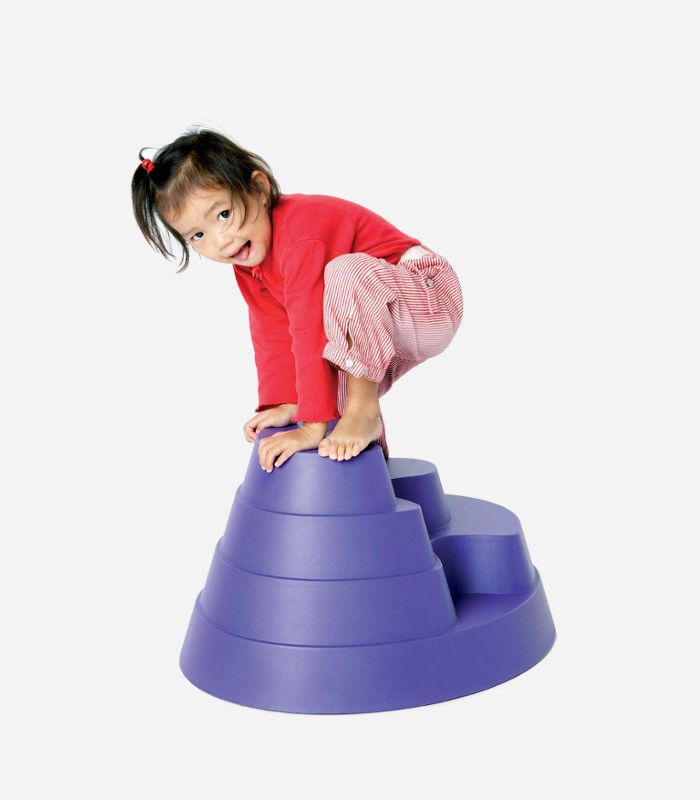 Gonge Climbing Mountain Toy: Not quite mount Everest, but still a lot of fun to conquer. Little rubber feet keep this toy mountain locked into position, making climbing safe. What happens when your little one reaches the 'summit'? Why they jump of course. Or they could take a seat and enjoy the view. Or take the steps back down and start the ascend to the top all over again. If this looks too scarily high for your liking don't worry. The steps are height adjustable.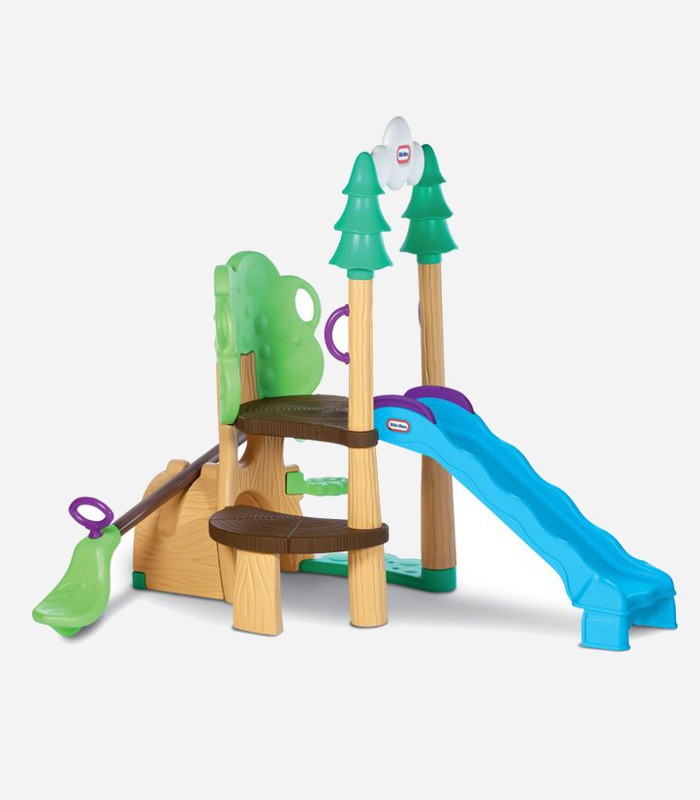 Toddler Climbing Toy with See Saw & Slide: We're going all woodland themed with this next activity play station. With a waterfall shaped slide, a tunnel to crawl through and even a see-saw, this should keep an active toddler or preschooler thoroughly entertained.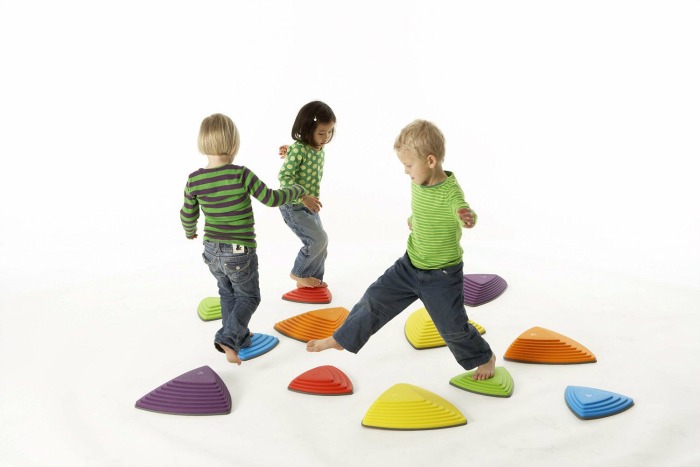 Gonge Stepping Riverstones: The kids will have a blast jumping over imaginary lava, with this set of colorful riverstones. There are six stones in a pack (three small, three large). Space them according to your little one's age and ability. The riverstones are fitted with the same rubber feet as the Gonge mountain, so they'll stay in place while your mini adventurer hops across the floor.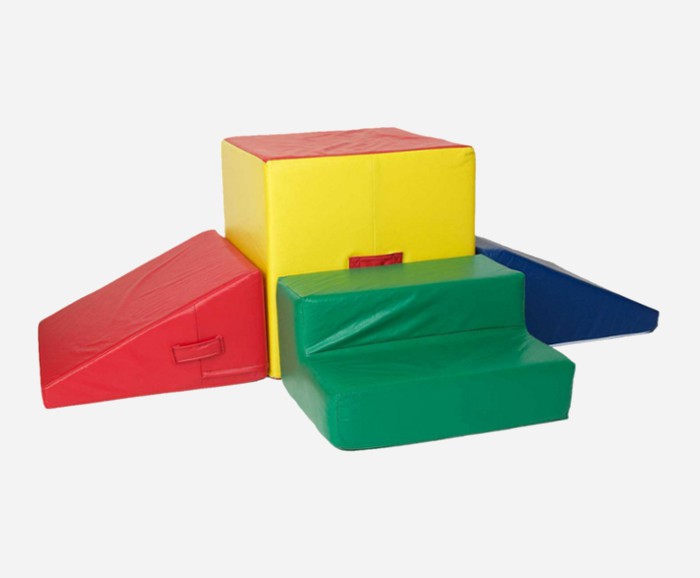 Foamnasium Gymnasium Soft Play Foams: And let's not forget about soft play foams. Really, can you get a safer activity toy for a toddler? Love that these are lightweight enough to be picked up and moved around by the kiddos, yet tough enough to withstand a good bashing. If you're shopping for an energetic child who also likes a bit of rough and tumble, these would be fit for purpose. Oh and they're vinyl too which means easy clean in parent speak.
And there you have my top suggestions for the best climbing toys for toddlers and preschoolers. Don't forget to like, pin and tweet them out!