One of the best gifts you can give to a child is a playhouse. As a parent or someone buying a play kit for a child, you'll want to make sure you're choosing the best playhouse kits that your budget can afford.
Why? Because a playhouse is a huge investment in a child's overall education and physical health.
It's a way to encourage your child to play outdoors, to allow their imagination run wild and to let your child have a secret hideout, all at the same time.
It's no wonder then that playhouse kits have been popular for a long time!
While you could build a playhouse from scratch, in reality though, how many us have the time to do that? More often than not, you'll find the challenges of running a busy household or working a hectic job leave you with little time to dedicate to such a project.
Fortunately, there are a huge variety of playhouses available to buy which will provide your child with years of  blissful fun, as long as you choose the best playhouse to meet their needs.
Here are some things to take into consideration when buying playhouse kits for children.
Price
The budget you set for your playhouse will depend on how much money you have available to spend. Also bear in mind how many years of use the playhouse is going to get, and spend accordingly.
There are a number of great budget playhouses out there, but never sacrifice quality for savings.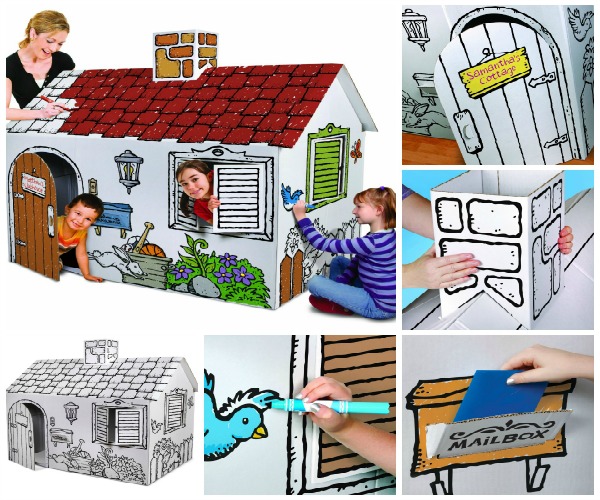 What Size Playhouse Kits?
Be sure that the playhouse you choose can fit in your backyard while giving enough space for your kids to move around freely in the yard.
Ideally, you should know where you are going to place the playhouse before you set out to buy one.
Make sure that wherever you place the playhouse, you have enough standing space around it to comfortably carry out repairs if necessary.
Best Playhouse Kits Design
As for the design, choose a design that is appropriate for your kids.
If your kids are still very young, then a one-story simple playhouse should do the trick. For older kids, you can consider a loft or double-story playhouse or pretty much anything at all – the choices are endless.
You may want to avoid certain imagery, however, that your kids may not like as they get older.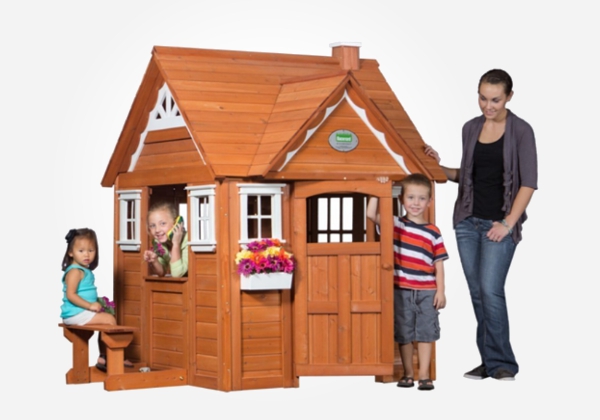 Selecting the Best Playhouse Kits Material
Playhouses usually come in one of two materials: wood (including cardboard) or plastic.
Wooden playhouses offer a more aesthetic appeal, but they are usually harder to set up than plastic playhouses and might be a little harder to clean.
Plastic playhouses are usually made up of snap-on pieces making it a breeze to set up, and can easily be wiped clean whenever necessary. They are usually more child-appropriate too with their bright colors.
It depends on whether you want the playhouse to play both a decorative and fun role (wood is suitable for this), or would rather it focus on the fun and convenience factor (plastic).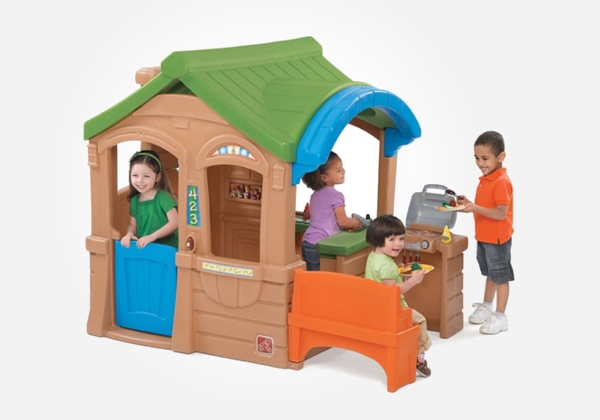 Safety First
The playhouse you choose should be sturdy enough, and should not contain any toxic materials in or on its structure.
Make sure that the playhouse has been constructed to the most recent toy standards, and that it doesn't have any sharp edges that could injure your child.
Now that you know how to choose the best playhouse kits, why are you still reading? Go ahead and get your child a playhouse now. They'll totally love you for it and so will all their friends!