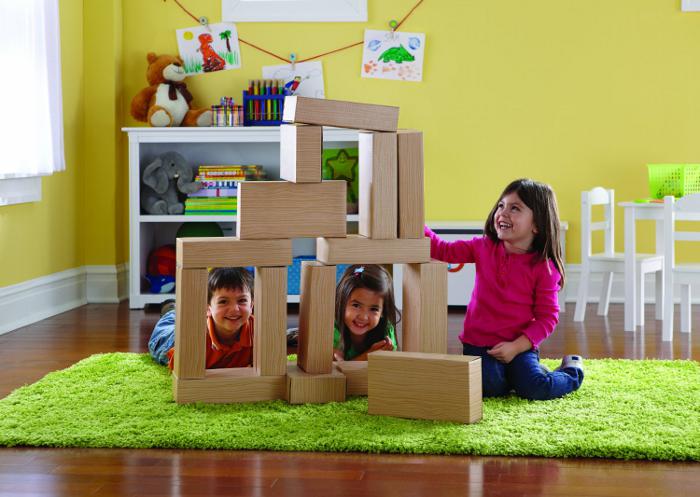 Cardboard blocks for kids – yeah I know exactly what you're thinking … 'they won't last a minute'. I mean they're made out of cardboard after all. But believe it or not they hold their own pretty well when it comes to block play. They're typically made from reinforced cardboard so they are pretty sturdy. Depending on the set you get, some of the larger bricks can hold up to 150lbs weight –  so a small child can sit or even stand on them safely.
The blocks come flat packed and require adult assembly. They have a strong protective layer on the exterior that not only adds to the durability of the building blocks, but makes them real easy to keep clean. Where can you get your hands on a set of childrens building bricks made from cardboard? Well Amazon do a pretty neat range. I've listed the best selling ones below.
Best Cardboard Blocks for Kids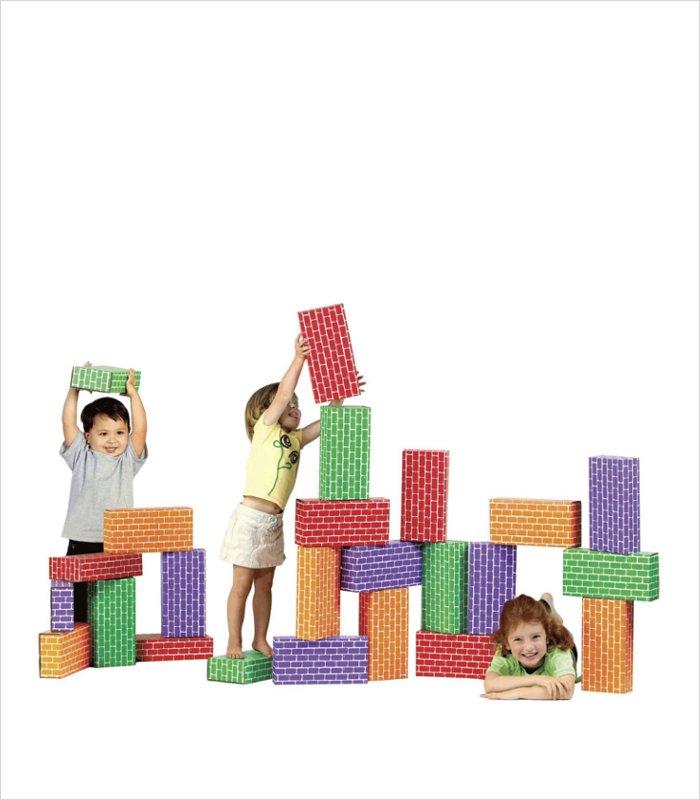 1. ImagiBricks Giant Rainbow Toy Blocks: This set of top quality cardboard blocks from ImagiBRICKS contains 24 lightweight bricks in an assortment of bright rainbow colors. They're great for building big structures like forts or caves. They're also  water resistant, so spills can be quickly wiped up. These make fab big blocks for toddlers aged 18 months and up.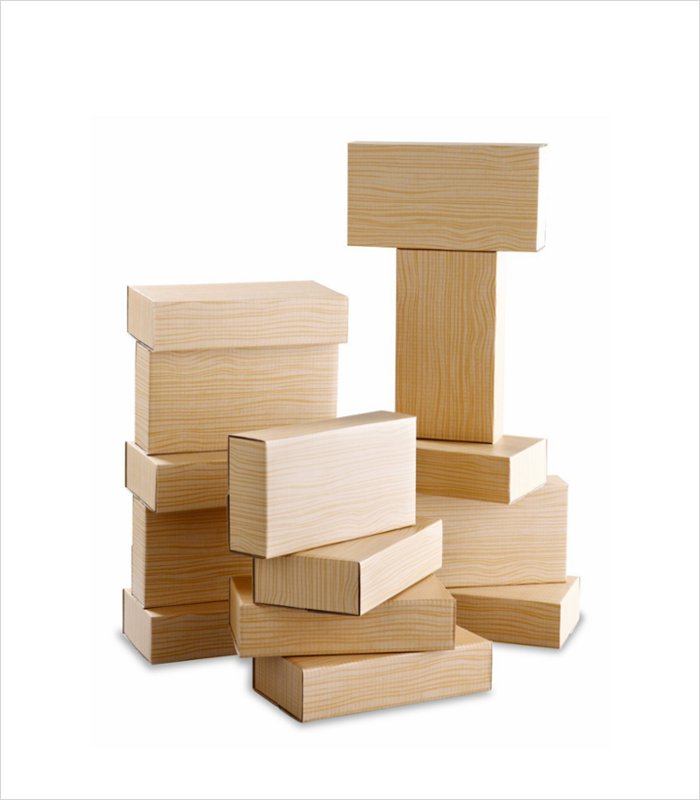 2. TreeHaus Cardboard Building Blocks: An eco friendly set of 14 easy-fold big cardboard blocks for kids. Recommended for children aged three and up.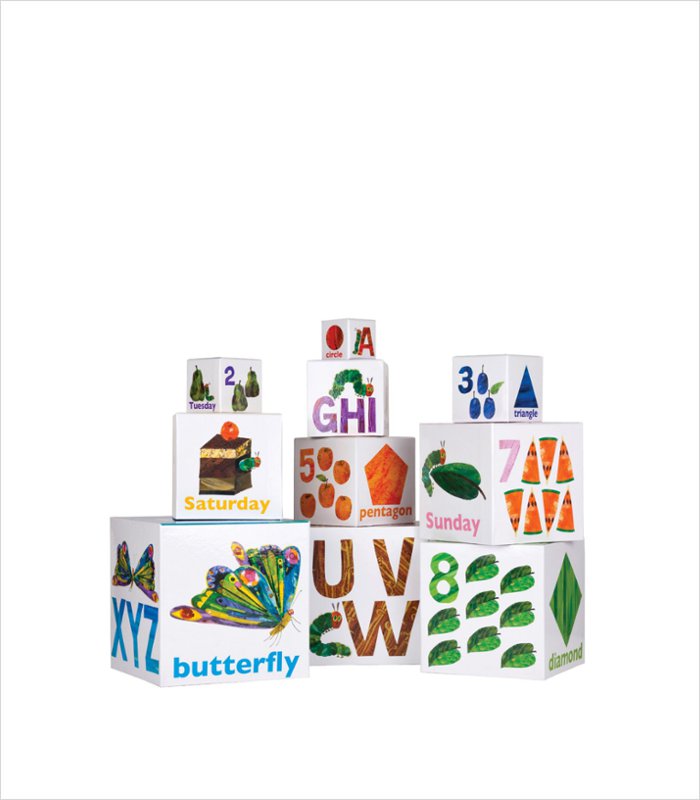 3. The Very Hungry Caterpillar Stacking/Nesting Blocks: These cardboard stacking blocks offer loads of whimsical charm as well as a fun way for kids to learn about matching, colors, letters, numbers and shapes.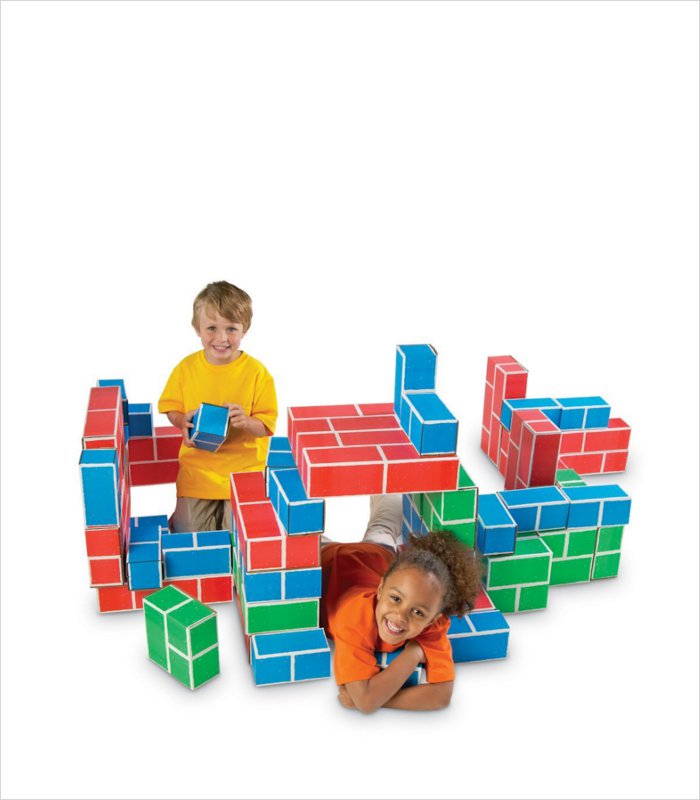 4. Blue, Green & Red Cardboard Building Bricks: A bumper set of 54 cardboard play bricks in different colors and sizes. Recommended for ages toddlers and preschoolers three years and up.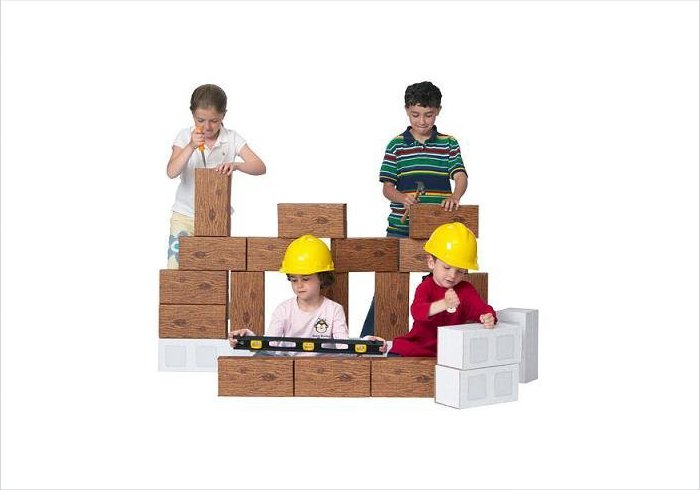 5. Giant Cardboard Toy Bricks  (24 Piece): These huge construction bricks have the look and feel of timber blocks and come with 16 large and eight giant blocks. Great kids cardboard blocks for toddlers aged 18mths and up. Also available as a 16 piece timber brick set.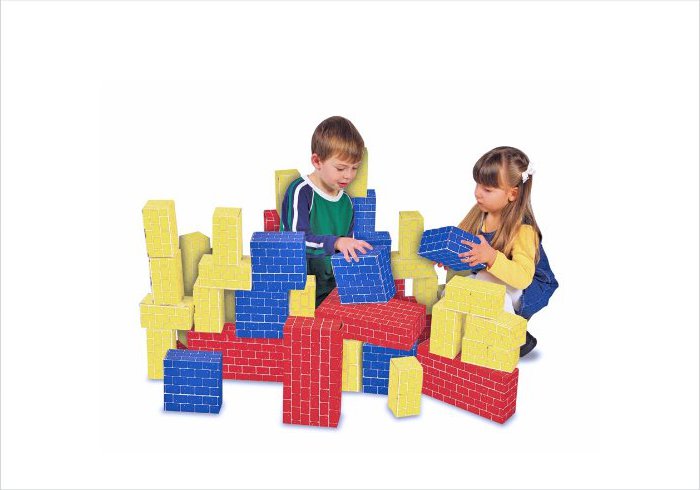 6. Deluxe Jumbo Cardboard Blocks for Kids: These Melissa & Doug cardboard shaped bricks are bright, fun and varied in shape and size. With 40 blocks in the set, there's plenty of building opportunities for kids aged two and up. Want to add to this set? Check out the other Melissa & Doug cardboard bricks.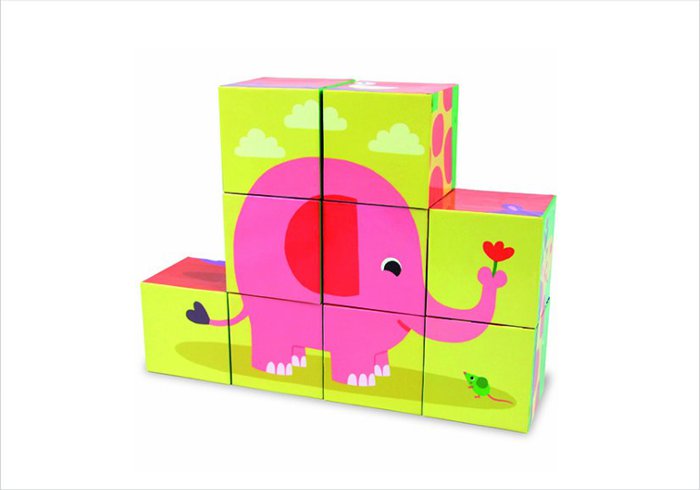 7. Vilac Melusine's Cardboard Animal Blocks for Toddlers: The nine blocks in this set feature different parts of an image on each the four sides. Piece them together to reveal a different animal – a lion, a crocodile, a hippo, a giraffe, an elephant and a whale. Great fun for two year olds and up.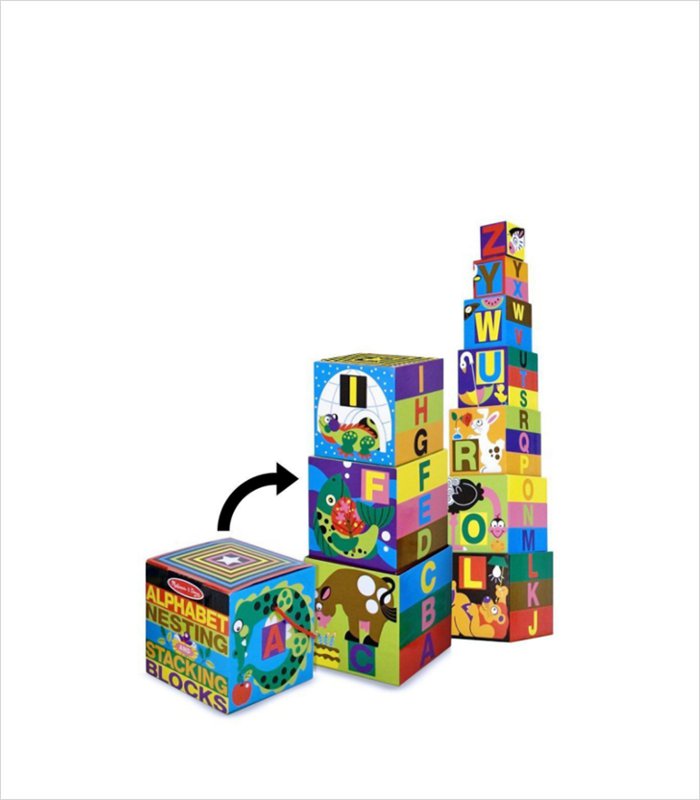 8. Alphabet Nesting and Stacking Cardboard Blocks: A vibrant set of 10 Melissa & Doug building, nesting and stacking blocks that come with their own carry case. Lightweight enough to toss around and easy to keep clean. Perfect for children aged two years old and over.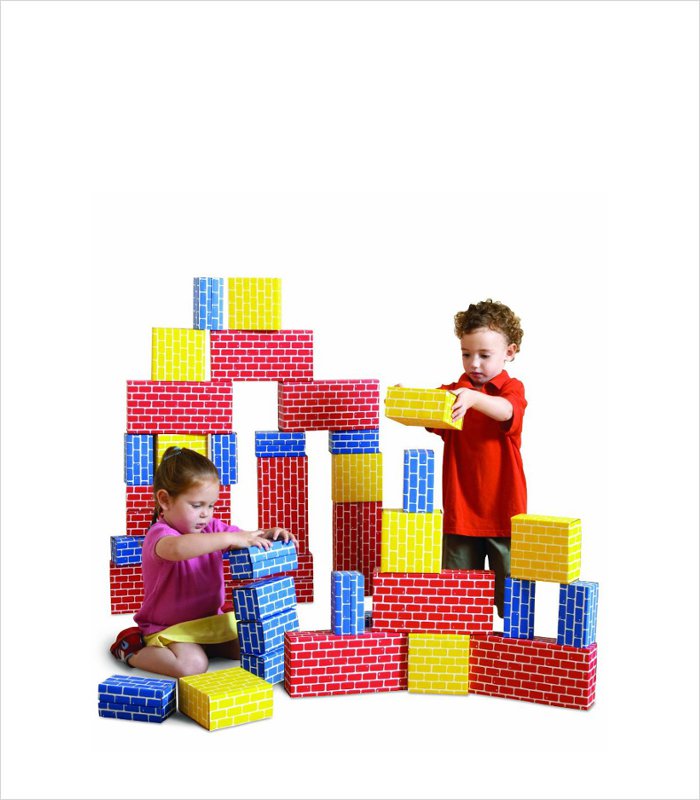 9. Edushape Corrugated Building Blocks: With 52 pieces to this set, you'll be getting tons of value for your money. Sturdy and large cardboard blocks for children, each able to hold up to 100lbs in weight. Perfect for 18mths and up. There's also a 36 piece set also available.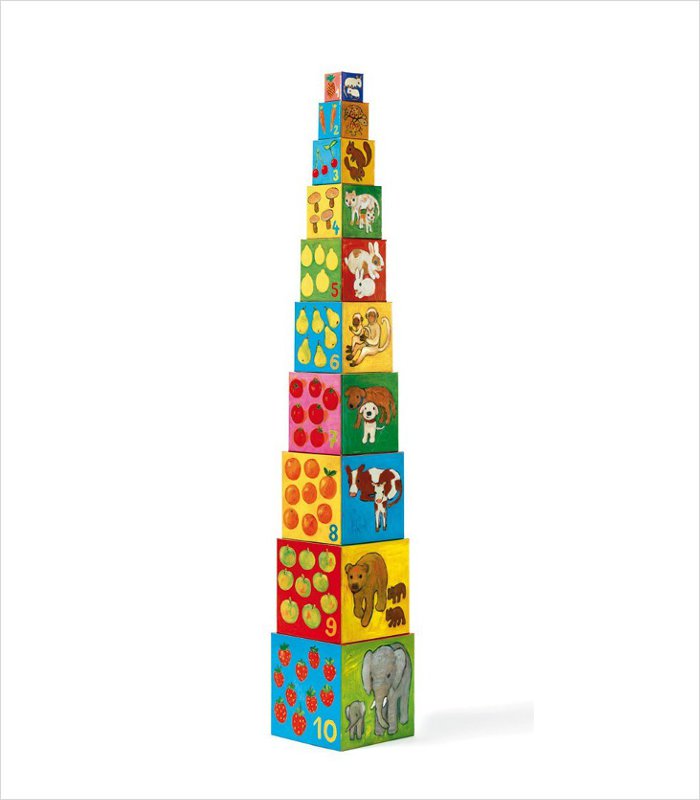 10. Djeco Cardboard Stacking Blocks: The inclusion of images, shapes, numbers and animals on these 10 stacking blocks adds an extra educational dimension to block play for kids. Great for toddlers aged one and older.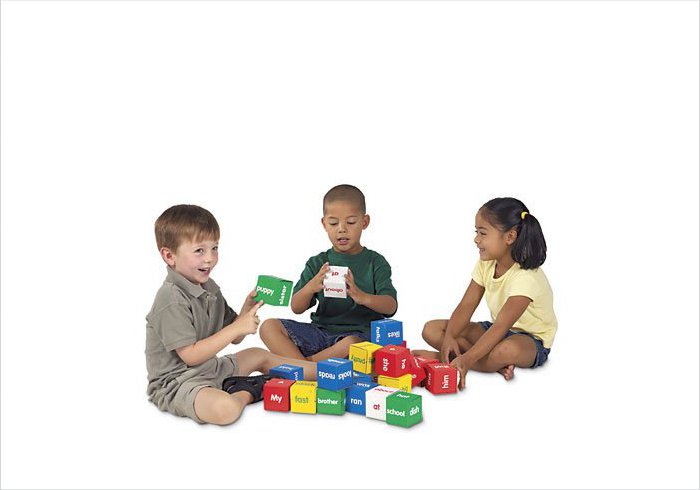 11. Smart Monkey Little Reader Blocks: The 18 cardboard blocks in this set help your child to read. Each side of each block is imprinted with a sight word which is color coded by type for example; adjective, noun, verb, etc. Stack them together to form sentences! Excellent cardboard blocks for littles aged 18mths and up.