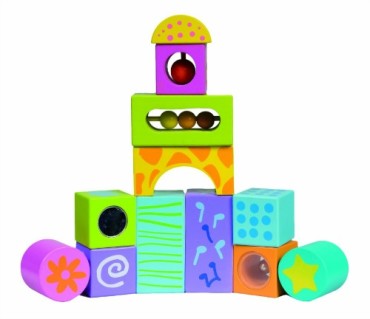 In my book, Christmas is all about the little ones. I'm pretty sure you feel the same way, otherwise you wouldn't be here looking up best toys for infants right now, would you?
Christmas is such a magical time for babies.
I love the fact these innocent little beings aren't tainted with the 'buy me this, buy me that' syndrome. You really want to go out of your way to spoil your babies, especially if it's their first Christmas.
So, if you want to give more than just a gift certificate of baby clothes this year but are feeling a bit stuck for ideas, then this little selection of infant toys for Christmas is for you.
Enjoy!
Best Toys for Infants for Christmas
Baby Teethers
Are you shopping for a baby that's entering the teething stage?
Then pick up something ultra colorful and soothing that little babies can safely chew on.
Baby teethers make really practical, yet fun Christmas gifts for babies.
And chewing isn't the only thing babies do with their teethers, they like to play with them too and through play they strengthen hand and eye coordination.
Baby Walkers Make Great Christmas Toys for Babies
While teethers make great toys for small infants, baby walkers are the perfect Christmas gift for little ones who are ready to take their first steps.
Baby walkers come with lots of activities attached that will keep your little one entertained as he or she learns how to balance.
Think about getting a walker that's bright and loaded with lots of different shaped buttons, dials and other funny things that make noises.
Babies faces light up when they discover they can 'make things happen'. It's a real delight to watch.
VTech Sit-to-Stand Learning Walker
Popular Toy for Infants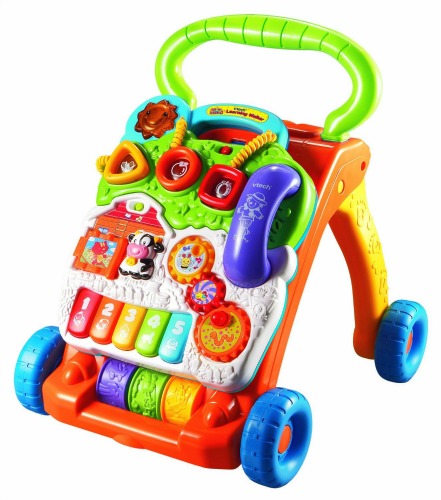 Building Blocks for Babies – Top Rated Infant Toys
Next up, baby building blocks and right now, I'm totally loving the Boikido range.
They feature bright wooden building blocks offering a high level of sensory entertainment and education.
If you're looking for toys for infants that will occupy tiny minds for hours, then you're onto a winner with this range.
Just take a look at this set. It's so… pretty for want of a better word.
Boikido Wooden Musical Blocks 12 Pc Set
Top Rated Infant Toy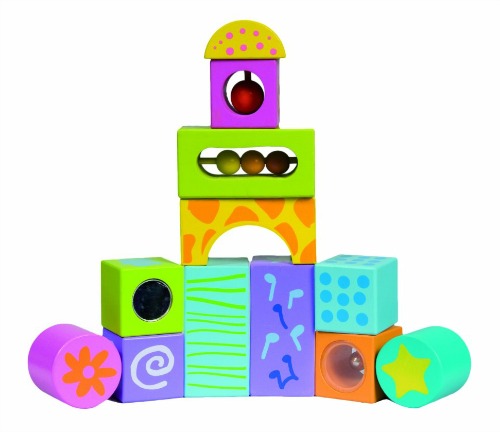 Baby Balls Are Fun Infant Christmas Toys
A really simple Christmas toy for babies is a ball.
Babies are totally captivated with anything that moves, jingles, bends and has some sort of texture to it.
You can find balls that are made from soft plastic, so they are safe enough for baby to wave around, throw or put into their mouths.
The best infant balls come with a rattle that your baby shakes every time they want to generate a sound.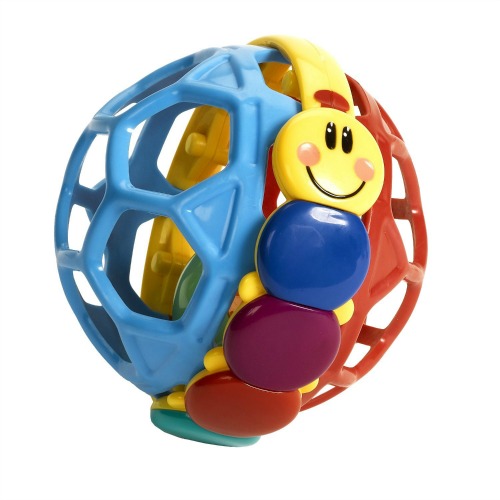 Musical Tables for Babies – Best Toys for Infants
Musical tables are another top rated baby toy that provide a big thrill for infants.
You can find tables that sit flat on the floor too, which are great for babies who haven't mastered the skill of walking just yet.
Then you have the musical tables with legs which are perfect for babies who are already able to stand.
These infant toys come with a range of activities, sing along songs, fun games and music. The best infant toys for Christmas!
LeapFrog Learn & Groove™ Musical Table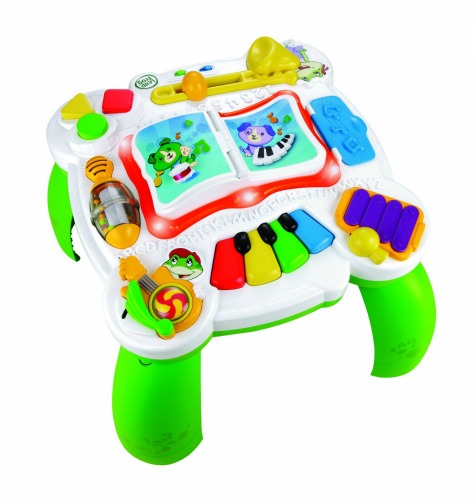 Crib Toys As Christmas Gifts for Infants
For really tiny babies, consider getting a cute crib mirror.
These are great Christmas gifts for infants as we all know that babies love spending time cooing at their reflection. That's a whole world of fun to a little one.
There are quite a wide variety of crib toys that attach to the walls of a baby crib, helping to keep baby entertained for just that bit longer before waking Mommy and Daddy.
Infant Bath Toys – Good Gifts for Babies
How about opting for infant bath toys?
When it's time for baby to take a bath, you want to keep your child happy and engaged with a couple of bath buddies.
Bath toys come in pretty pastels or bright colors and are usually shaped like cute animals or fish creatures.
They're perfect for tiny tots to grasp while they splash around in the bathtub.
Kiddie Laptops – Top Christmas Toys for Babies
Perhaps you have something more techie in mind.
If you want to encourage technical skills from an early age, then you definitely want to get your baby an infant laptop.
These gadgets are sturdy little things and are always popular toys for infants at Christmas, so prone to sell out quickly… be warned!
Even if your little one is too young to understand what a laptop is, they'll enjoy pressing buttons that light up and make sounds.
When they get a wee bit older, they'll be able to start taking advantage of the additional learning activities that come with the laptop.
Fisher-Price Laugh & Learn Smart Screen Laptop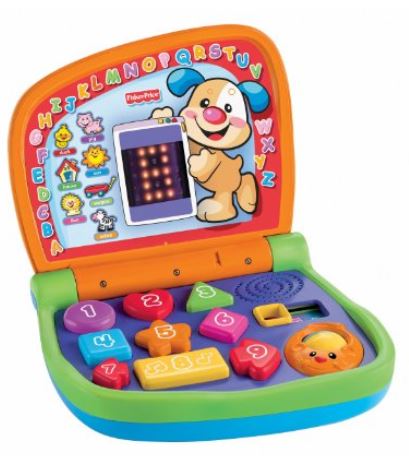 Baby Books As Christmas Gifts for Infants
And finally, a gift for infants that encourages early reading.
Develop a love of books in your baby before they can even read and you'll be setting your child up to be top of the class when it comes to reading skill.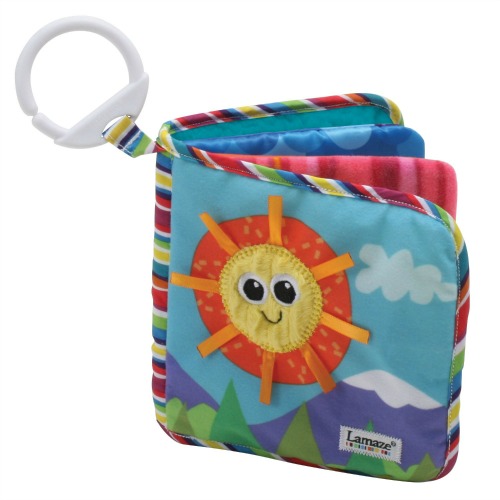 Choose from soft baby books to plastic books and even baby books made from cloth.
Some will have words and pictures, while others will just have the pictures. Either way, you get to enjoy exploring a highly educational gift with your baby.
That is all I've got, for now.
I hope this little list of, what I think are the best toys for infants, has given you a few ideas to think about as you shop for baby Christmas toys.
Please like/share this list with your friends and families and leave your comments below… if you feel inclined to do so. I love hearing feedback! 🙂