So you're set on buying some LEGO for the little munchkins in your life. I bet you could sure do with a hand in choosing the best LEGO sets to keep them entertained.
When I go shopping for LEGO, I tend to focus on most popular sets because;
(a) I know they're selling well and have great reviews, and
(b) I figure if everyone else is raving about them, then they'll be appreciated for the kiddos I'm buying for too. It's a strategy that works well for me and my brood!
So on that basis, I'm presenting (in order of age appropriateness) my very own hot list of top LEGO toy sets for girls, toddlers and older kids in 2013 and 2014.
Related: Cool LEGO Kits
#1 LEGO Duplo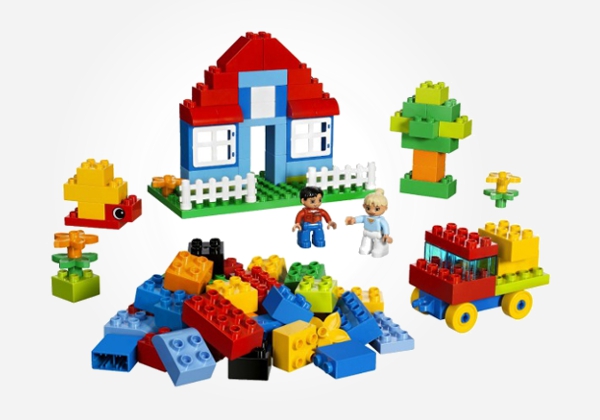 For some reason most people think LEGO Duplo is relatively new, but did you know it's been around since 1969?
Duplo is the perfect LEGO for preschoolers from around the age of 1 and a half. The pieces in the set are larger and very accommodating to little ones who really want to play with LEGO but don't quite have the level of dexterity.
Plus, because Duplo bricks are larger in size than regular LEGO, they also present less of a chocking hazard; making them a lot safer for infants and small toddlers to play with.
Got to love the variety offered by the Duplo sets too. You'll find a wide range of lovable character sets including aninal sets, City scenes, princesses, Disney sets and Winnie the Pooh too!
#2 LEGO Superheroes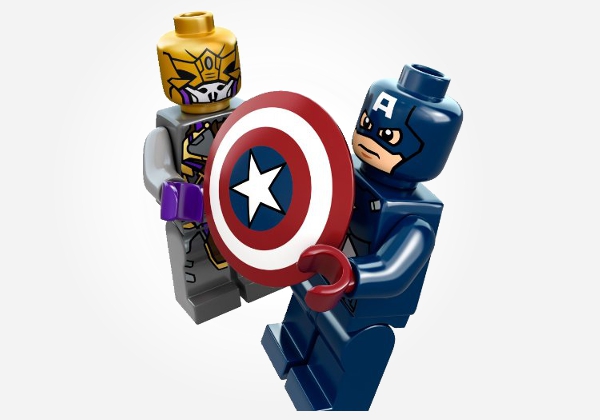 Were you an avid comic fan as a kid? Although I never got bitten by the comic bug, my brothers did. Big time. Anything and everything that had a superheroes theme to it was considered hot property in my household.
These superheroes LEGO sets still remain hot property in 2014.
The best LEGO sets are based on characters from both the Marvel and DC comics, so if you're child is fanatical about superhero characters, they will simply love these LEGO toys.
With the Marvel line you'll find sets featuring Captain America, Iron Man, Spiderman, Doc Ock, Thor, the Incredible Hulk, Magneto, Wolverine, Deadpool, Iron Fist, Loki, Hawkeye and the Black Widow.
While the DC range has Superman, Batman (and Robin of course), Catwoman, the Joker,  Bruce Wayne, Poison Ivy, Bane, Wonder Woman, Two Face and Lex Luthor.
As well as the superhero characters, both comic lines also feature each of the respective superhero vehicles and scenery back drops.
#3 LEGO Dino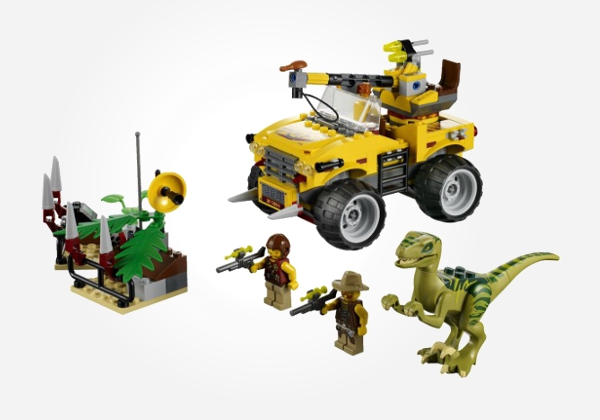 This LEGO Dino range looks as though it were taken straight from a scene in Jurassic Park. It  features 2 character sets: the humans and the dinosaurs.
The humans have all manner of cool vehicles such as off road trucks and jeeps, cargo planes, helicopters and jet skis, all of which help them keep the dinos under control.
In addition to the vehicles they also have great accessories such as holding cages, nets and weapons too.
On the dinosaur side there are dinos that can run or fly. Most of the dinosaurs are meat meat eaters with the exception of the triceratops.
A really fun LEGO set that is sure to provide hours of entertainment for your little one.
#4 LEGO Friends Sets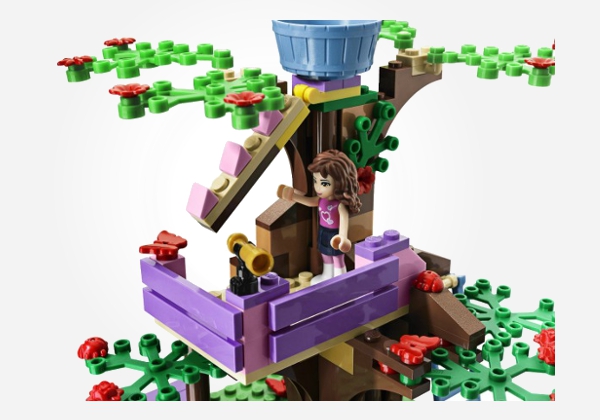 I know, that you know, that everyone knows that LEGO is something both boys and girls can play with.
But every now and then you come across a particularly girlie child (my niece being a classic example) who insists that LEGO is strictly for the boys. And looking at the packaging and themes of most types of LEGO, I'm hardly surprised by that assumption.
So for all the uproar associated with gender specific toys, I have to say I'm pretty pleased that LEGO have brought out a series of toys that will appeal to little girls.
Of course this does not mean that boys can't play with this LEGO too – kids shouldn't be restricted when it comes to toys.
As you'll see from the above video, the main characters in the LEGO Friends sets are five teenage best friends who live in a fictional City called Heartlake.
Each friend has their own unique personalities, dwellings and accessories.
You'll find building sets such as a pool, tree-house, coffee shops, stables, a veterinary office and many others.
#5 TV and Movie-Based Characters LEGO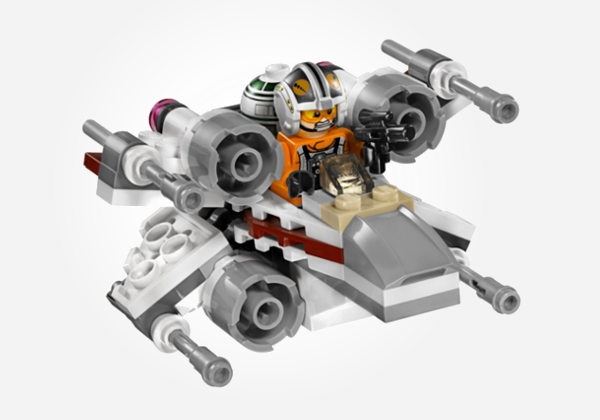 LEGO really seems to excel with the number of TV and movie-based themes on offer.
You can find Star Wars sets, Pirates of the Caribbean, Disney's Cars, Toy Story, Harry Potter, Lord of the Rings and Sponge Bob Squarepants. And that's really just the tip of the iceberg, as there are way too many sets to list here.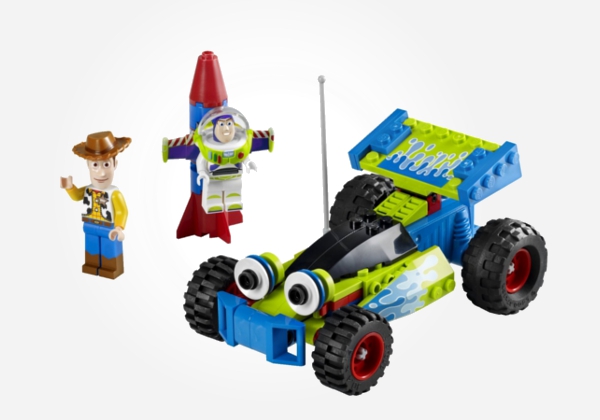 With the exception of some of the Toy Story LEGO, most sets come with small pieces and challenging instructions that may not be suitable for children under 6 – without help of a parent or older sibling, that is.
#6 LEGO Bionicles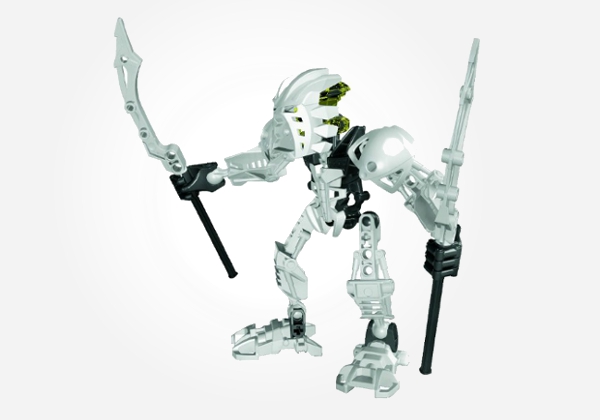 If you're looking for something a little different, check out this LEGO Bionicles range.
Bionicles look more like action figures compared to the typical LEGO toys. They are great for older kids as they are highly customizable, requiring them to follow a set of pictorial instructions.
Each Bionicle has fully interchangeable parts, so kids can create totally unique characters, if they wanted to.
Either way, children will love collecting all the figures in the series. I think there's around 40 of them, so it certainly does make a good and fun collectable toy.
#7 LEGO Ninjago Sets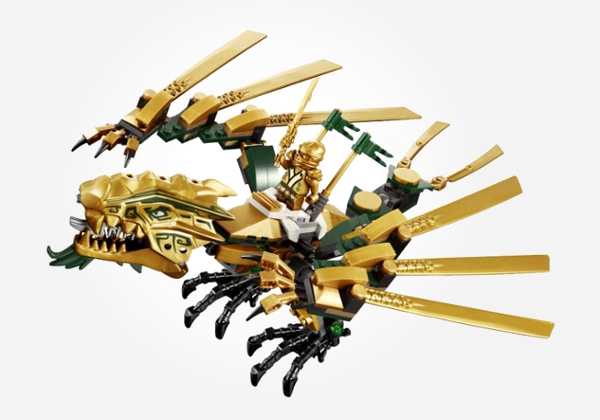 As the name suggests, LEGO Ninjago sets are based on action figures that take the form of powerful fighting ninjas.
Naturally there is a 'good' vs 'evil' theme going on, with the baddies aptly resembling snakes and other reptile like creatures.
The two sides battle it out in special fighting arenas and also have a range of vehicles which allow them to transport to different locations. These are of course sold separately.
This range of LEGO doesn't just stop with the building bricks, there's also trading cards, watches, spinners, board & video games, clocks and keyrings to choose from too.
LEGO Ninjago sets were hot for Christmas 2013 and all signs point to them being hot for Christmas 2014 too.
#8 Legends of Chima LEGO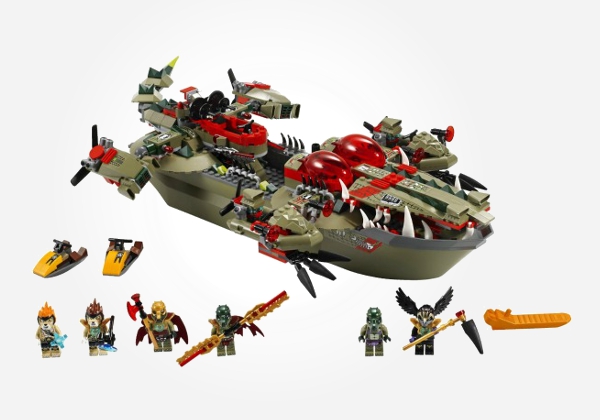 Legends of Chima LEGO was released in 2013 and is currently one of the hottest LEGO sets available.
The series is based around the fictional world of Chima and features a mix of cool animal based minifigures (Crocodiles, Eagles, Lions, Ravens and Wolves), which all come with their own animal themed vehicles.
Do you remember Battle Beast's that hit in the late 80s? Well LEGO Chima is pretty much similar to that.
A fun LEGO toy for children 6 years old and above.
#9 LEGO Monsters/ Monster Fighters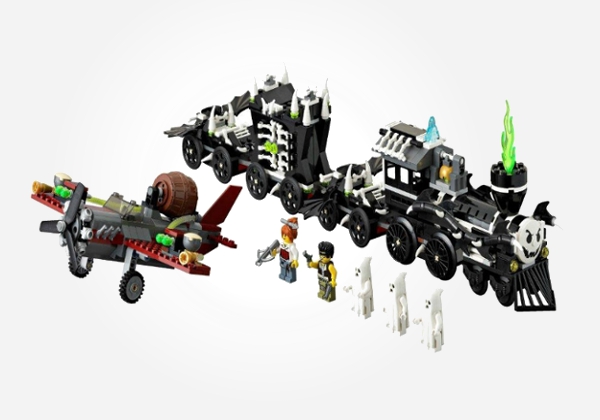 LEGO Monsters combines traditional monsters found in most scary movies with heroic monster fighters.
Expect to see sets which include vampires, ghoulish ghosts, hungry werewolves, mummies, Frankenstein, zombies and many more creatures of the night.
To challenge the wrath of the un-dead are a range of monster fighters featuring a safari shooter, a doctor, a hardcore rocker, a construction worker and a Zena-esque sharpshooting, cross bow toting female.
A spooky LEGO set that's lots of fun!
#10 LEGO Architecture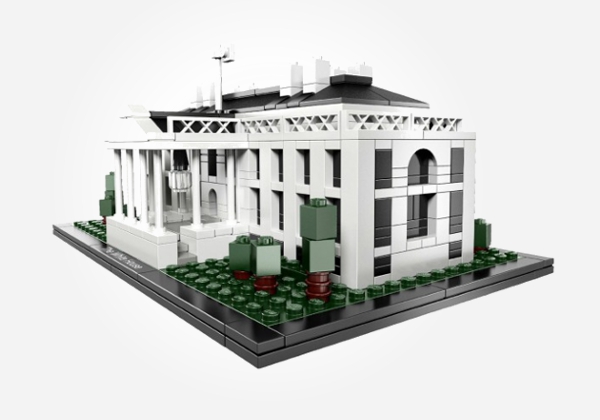 LEGO Architecture is the perfect LEGO for older children, teens and even adults who enjoy the challenge of building cool structures, but have long since outgrown typical kiddie LEGO.
The buildings in this range are exceptionally detailed and truly stunning.
There are several different kits to choose from too, each one representing a real world landmark.
All sets also come complete with a booklet which describes the history behind the building with actual images of what it looks like inside.
Your child will not only enjoy creating replicas of some of the worlds most famous landmarks, but they'll get an education into the history of the buildings too.
So that's it. My hot list of the the best LEGO sets for 2013-2014. What do you think? Share your thoughts and comments down below.